With Valentines Day just a few weeks away I've had ideas for watercolor hearts and roses running through my head. A couple of months ago I was cleaning out our storage room and came across some of my artwork from years ago. There was even a watercolor heart with roses similar to the ones I love to do now. I have been playing with some new watercolor heart and rose ideas. These would be beautiful on Valentines Day cards or framed.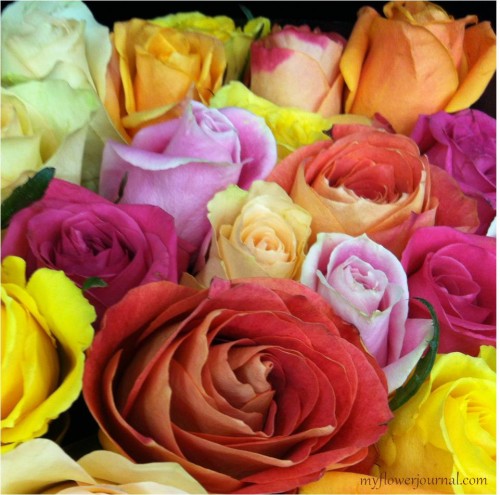 Inspired by this photo of roses I took at Costco some time ago I painted this watercolor heart full of roses.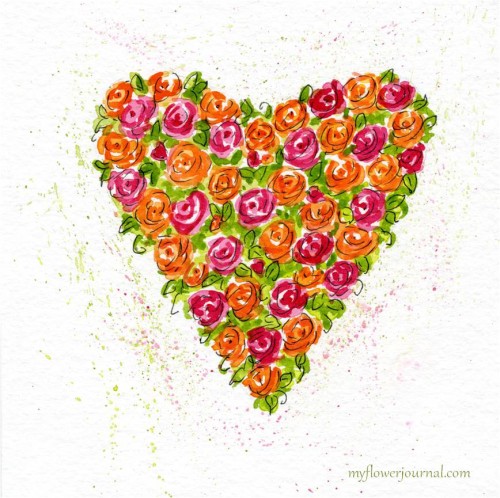 This is how I like to paint very simple roses.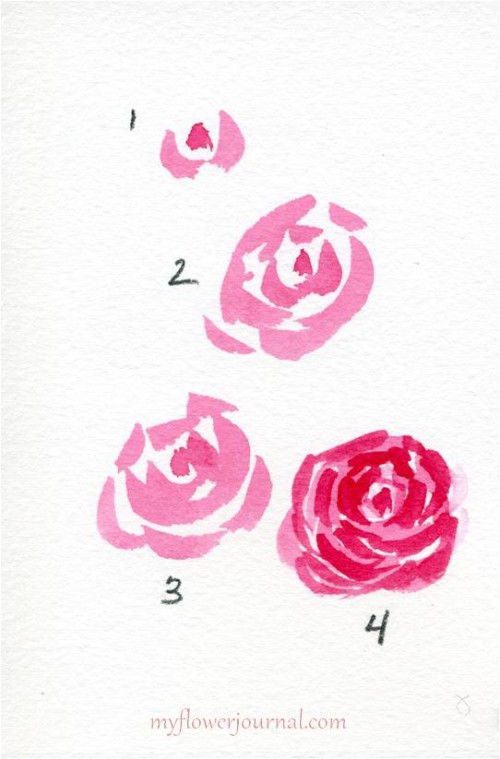 Supplies:
Watercolor Paper, **Watercolors, watercolor brush or waterbrush, pencil, black pen, heart cookie cutter (optional)
**Watercolors: After taking a watercolor class on Craftsy I now use the Daniel Smith Essentials Set (a limited palette) plus a few favorite colors for most of my watercolor projects, but there are times when its nice to premixed colors like the ones found in the Koi Watercolor set.
To make the heart filled with roses first I cut a heart out of scrap paper and traced around it lightly with pencil. You could also trace a heat cookie cutter. Next I filled it with simple roses like the ones shown above. Just do the light layer (#1-3 in the sample above.) Make sure you leave some white space in and around the roses. Then add some light green leaves. To finish add dark strokes to the roses (shown in step #4 above) and darker green leaves. It can be a finished piece of art like this or you can add some pen detail with a fine tip permanent black pen and paint splatters like I did in the last example.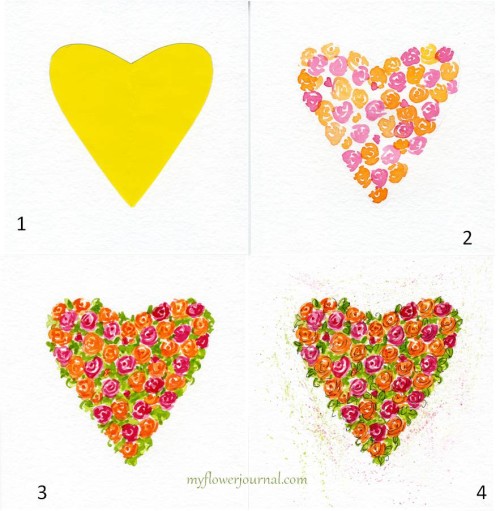 Using the rose tutorial above you can create a variety of rose themed art. To create the piece below I drew the heart with pencil and added the border. Next I outlined it in with a fine tip permanent black pen. Next I added a light pink wash leaving the center of the heart almost white. Paint three hearts following the example above. Finish by adding some green leaves and detail with a fine tip permament black pen.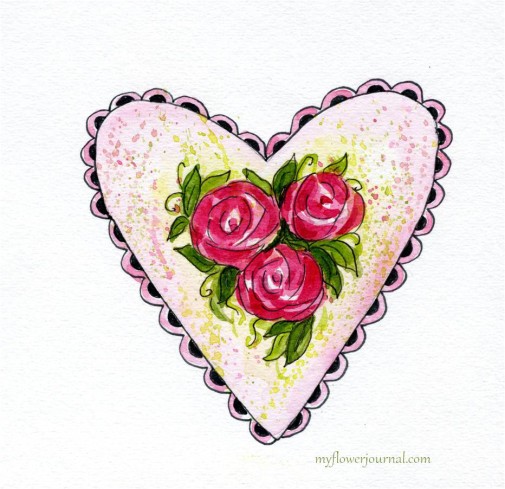 This watercolor rose wreath is still one of my favorite things to paint. More info on how to create one like this can be found here and here.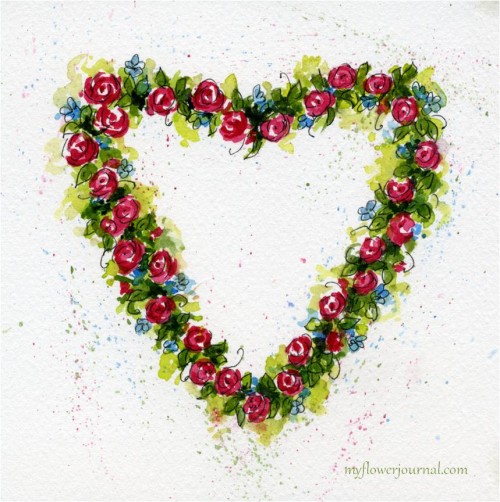 As an Amazon Associate I earn from qualifying purchases. Many posts on my site contain Amazon affiliate links. I only share products I use and like. I make a small commission if you make a purchase through these links. I helps keep My Flower Journal running at no extra cost to you!
I will be sharing my Watercolor Hearts and Roses on: Wow Us Wednesday, Show and Tell Friday, Feathered Nest Friday, Paint Party Friday, Art Journal Every Day