Are you looking for a fun summer art activity? Grab some index cards and a few art supplies and join me and hundreds of others who are participating in the Daisy Yellow Art Index Card A Day Challenge. It officially starts on June 1, 2015, but if you are anxious like me there are some warm up exercises you can do. The idea is to do something creative on a 3×5 index card every day for 61 days. There will be prompts for children and adults.  I've been gathering my supplies and trying some new things. I decide to experiment with my Tombow Markers. I found I can make beautiful backgrounds by coloring the index cards with the Tombow Markers, mist them with water and let them dry. I think you could use this technique with any water soluble marker.The cards curl up when they are wet, but flatten as they dry.  Here are some practice cards I created with step by step photos.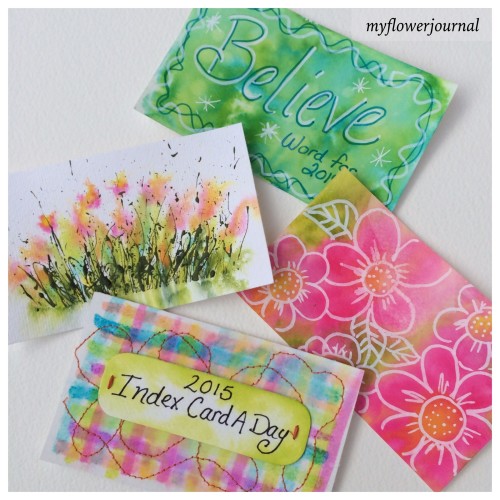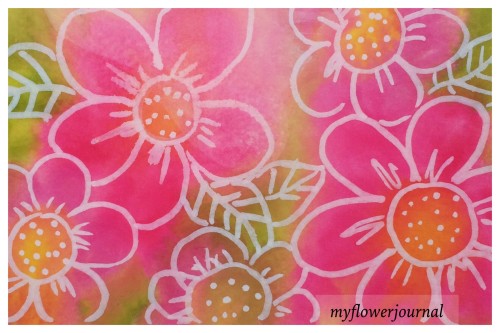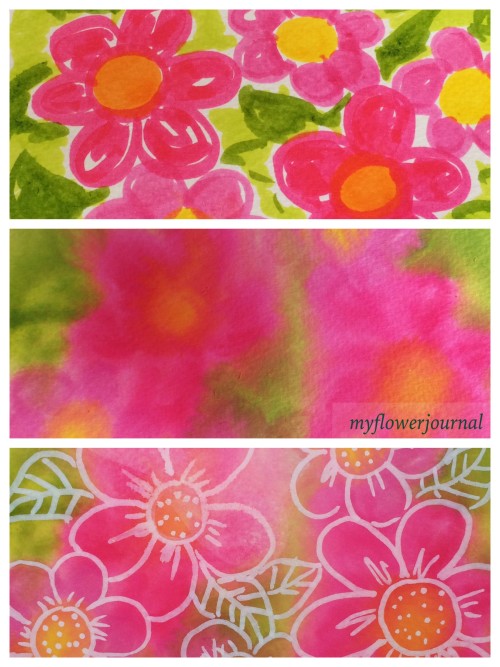 After it was dry I did some flower doodles with a white Sharpie Paint Pen.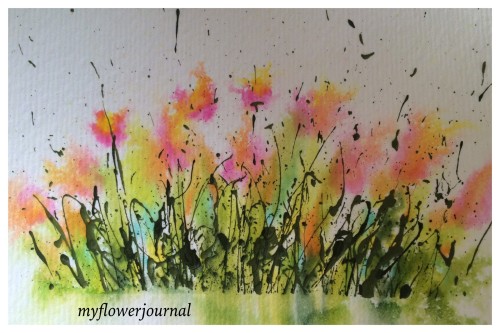 For this one I started by splattering green acrylic paint on the card. After the splattered paint was dry I added the flowers with the Tombow Markers then sprayed them with water and let them dry. (Splatter Paint Tutorial)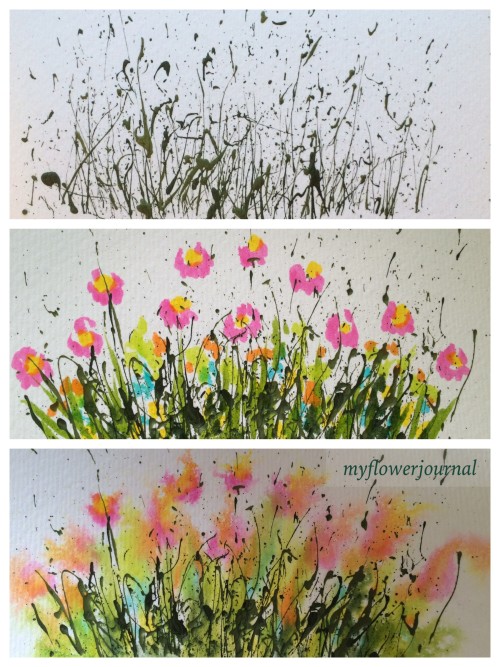 Here is one more done the same way.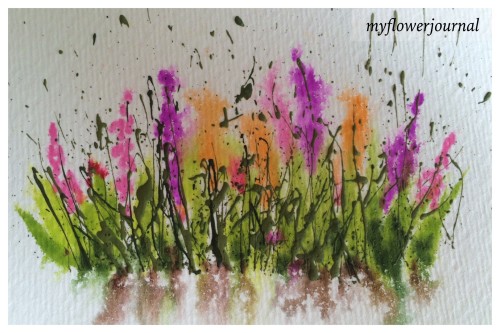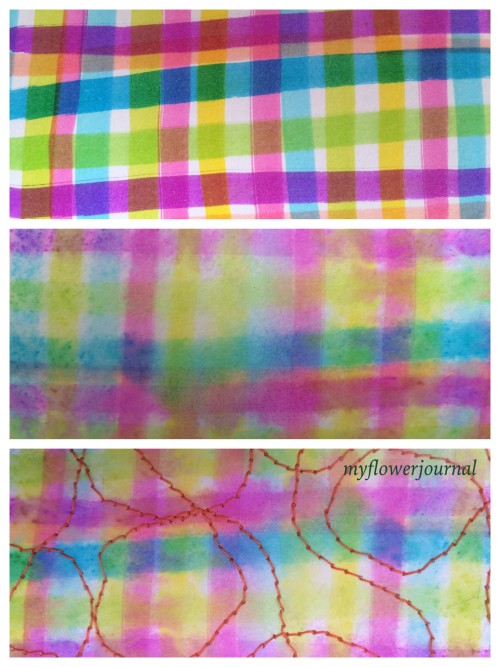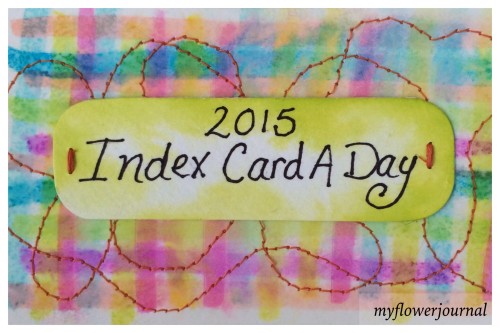 I used my sewing machine to add a title banner and some stitches for texture.
As an Amazon Associate I earn from qualifying purchases. Many posts on my site contain Amazon affiliate links. I only share products I use and like. I make a small commission if you make a purchase through these links. I helps keep My Flower Journal running at no extra cost to you!
I will be sharing this on Paint Party Friday, Art Journal Every Day, French Country Cottage