There are so many watercolor paint choices it can be hard to decide what to buy and how much to spend. I'm going to share with you what I consider the "good, better and best" choices to make when it comes to buying water color paints.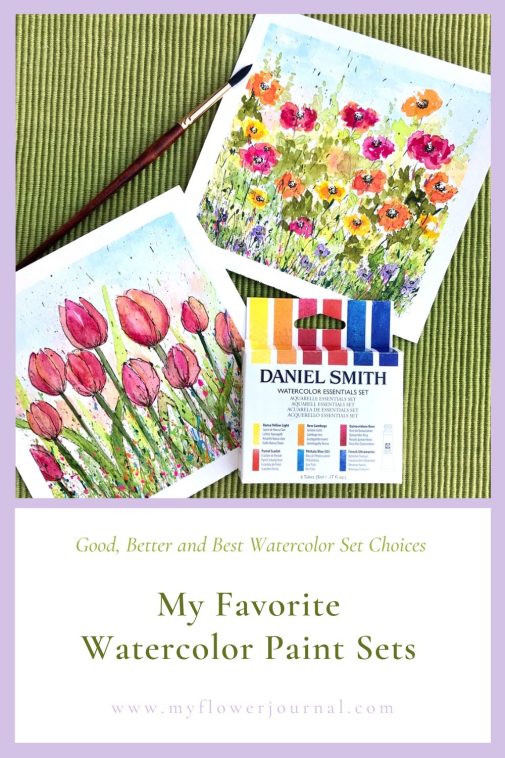 When you purchase through links on this site we may earn a commission at no extra cost to you. This helps us provide free content for you to enjoy.
Prang: A "Good" Watercolor Paint Set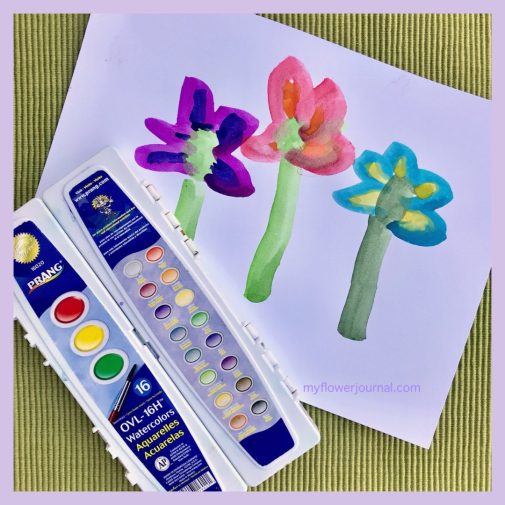 A Prang watercolor paint set is affordable and has some nice intense colors that can be mixed to create more colors. There is a good space to mix the colors on the lid. It even comes with a brush so you can get started right away on a watercolor project. I let my grandchildren use my set of Prang watercolors whens they paint with me. Prang is a good starter set for anyone who doesn't want to invest a lot in paints.
Sakura Koi Field Set: A "Better" Watercolor Paint Set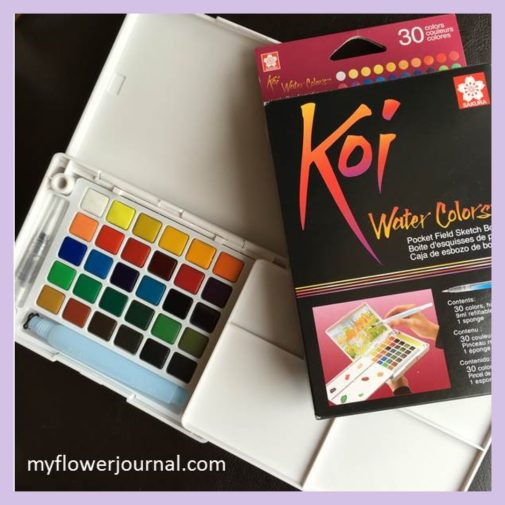 The Sakura Koi set of 30 watercolors set is an affordable way to get started. Its small and compact and has a good place to mix paints and holds a 4×6 piece of watercolor paper. This set is also nice when you travel or want to paint outside. Even though the paint is not professional quality the colors are beautiful. It comes with a waterbrush so you have everything you need to get started.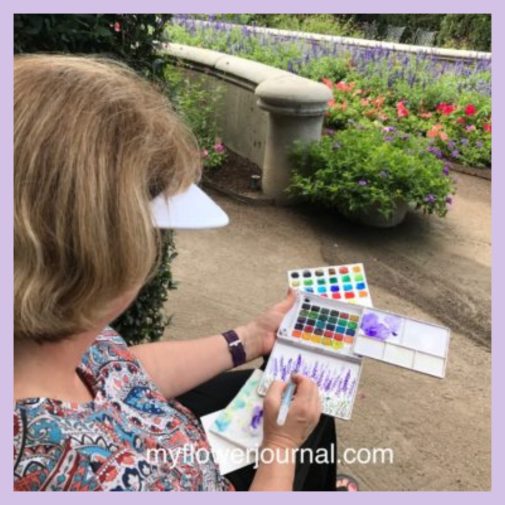 Daniel Smith Watercolors: "The Best" Quality Watercolor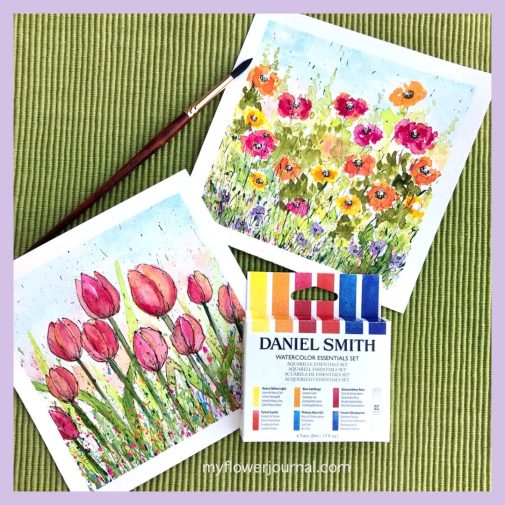 Daniel Smith Watercolors are my favorite! They are a professional grade paint. The colors are intense and beautiful to paint with. They come in small tubes that you squeeze into a palette. When they dry you can rewet them and use them over and over. The small tubes aren't cheap, but they last a long time. I like the essential set. It has a cool and warm red, yellow and blue. With these six colors you can mix almost any color you need.

Over the years I have added more colors just for fun: green gold, sap green, quinacridone gold, cobalt teal, carbazole violet, opera pink, neutral tint and burnt umber. The Daniel Smith Dot Cards are a great way to try new colors before you invest in lots of tubes.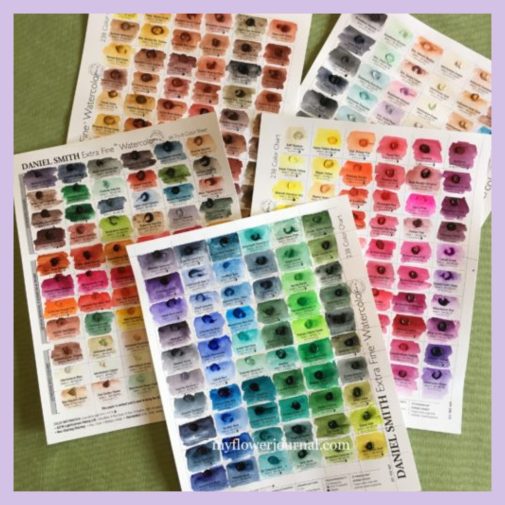 Art Toolkit
I have a small palette and field kit from Art Toolkit. I like having everything organized and ready to go for painting at my kitchen table or on vacation. All 14 of my favorite Daniel Smith watercolors fit in the small palette. I keep a card showing my colors in the kit.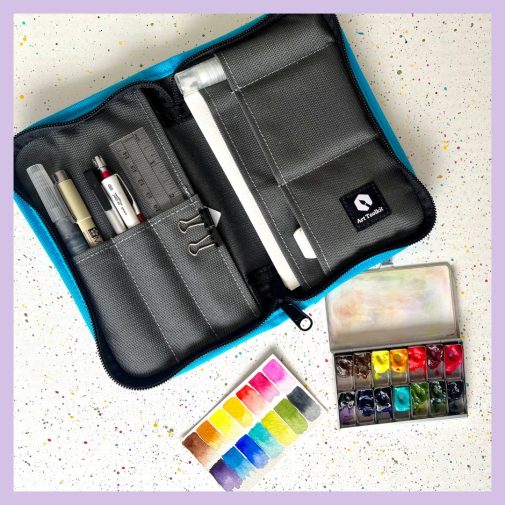 Leak proof palette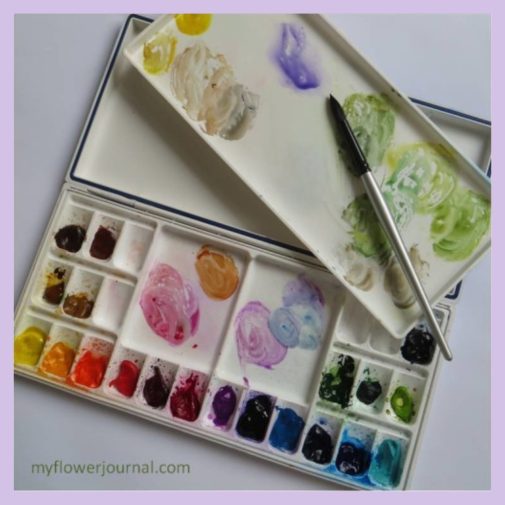 I also have a bigger palette to hold my Daniel Smith paints with a bigger mixing area. It holds all my paint colors with room for a few more. The inside tray lifts out giving me plenty of room to mix colors. When I'm through painting I close it and the paints stay clean. It is 6 1/4 x 12 1/2 inches when closed. This is a nice size for transporting to a class or workshop. It is suppose to be leak proof, but I have never had need to test that feature.
Unfortunately the one I have (shown above) is no longer available on amazon, but there is one by Martin Mijello that is very similar.
Canvas tote bag
When I go to a class or workshop I store my supplies in this canvas rigger bag from Harbor Freight. I learned about this bag on Brenda Swenson's blog. She suggests taking the stitching out of some of the pockets. This was a great tip because most of the outside pockets were too small for my things. The pink plastic folder in the large side pocket is where I store 8×10 or smaller paintings I'm working on, extra watercolor paper and photos. My palette fits perfect in the bottom. It lays flat so if any paints are wet they won't run into each other. There is enough room for a roll of paper towel and a few other things on top.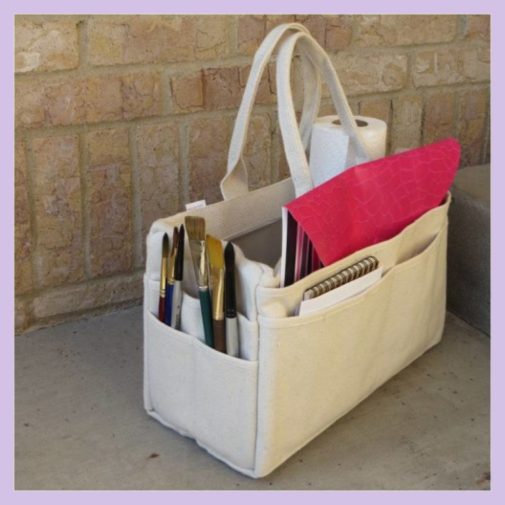 Follow me on Instagram for more flower art ideas.

Take a look at my new website!
In August 2020 I started reading online to my grandchildren, who live hundreds of miles away. A few years and over a thousand books later we are still reading together on FaceTime. I created readaloudgrandma.com to help other grandparents that want to have a rewarding experience reading aloud to children they love!