Borders can add so much to a watercolor illustration, journal page or card.I have been experimenting and trying to find some new journal page borders I can do in watercolor. Here are my favorite ones with a few tips and instructions on how I created them.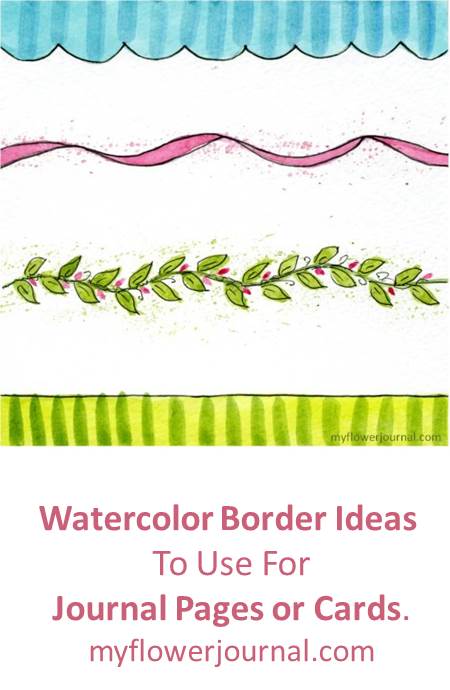 When you purchase through links on this site we may earn a commission at no extra cost to you. This helps us provide free content for you to enjoy.

Supplies: Watercolor Paper, **Watercolors, watercolor brush or waterbrush, pencil, black pen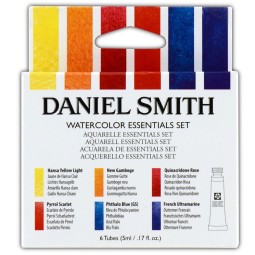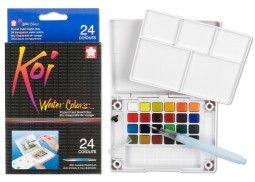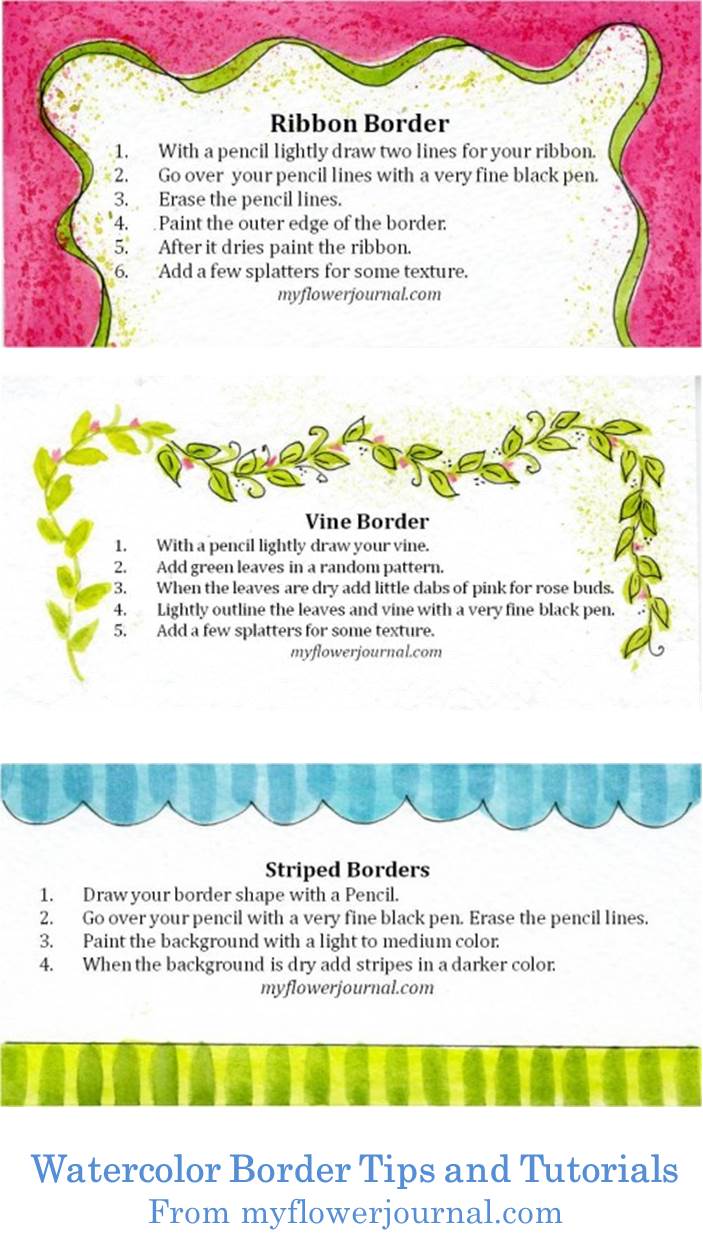 **Watercolors: After taking a watercolor class I now use the Daniel Smith Essentials Set (a limited palette) plus a few favorite colors for most of my watercolor projects, but there are times when its nice to use premixed colors like the ones found in the Koi Watercolor set.
Remember if you add splatters to cover up any areas of you page where you don't want splattered paint. This vine border is similar to my watercolor flower wreaths. You can get more ideas visiting that page.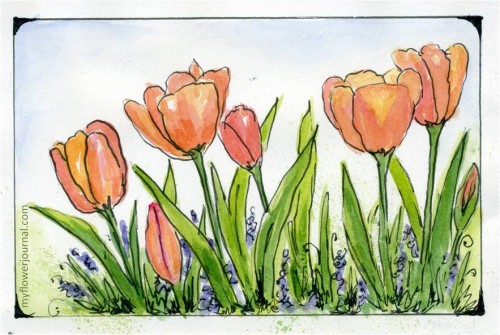 This is a very simple border around these watercolor tulips, but one I use often.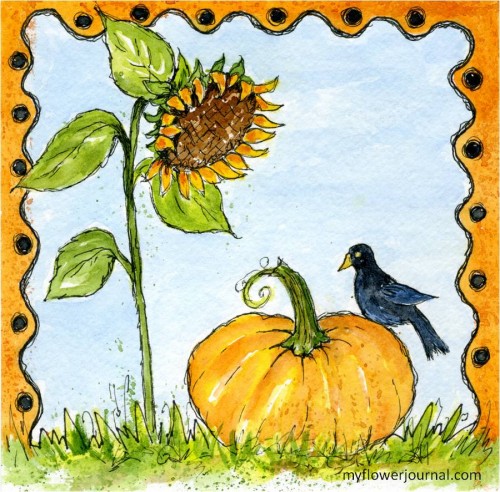 Sometimes it adds interest to have your watercolor sketch escape outside the border. The sunflower leaves just couldn't be confined to the center of the page in this watercolor.

Take a look at my new website!
In August 2020 I started reading online to my grandchildren, who live hundreds of miles away. A few years and over a thousand books later we are still reading together on FaceTime. I created readaloudgrandma.com to help other grandparents that want to have a rewarding experience reading aloud to children they love!