Use this easy watercolor tulip tutorial to add beautiful spring flowers to splattered acrylic paint! This is a simple way to create a beautiful piece of original art.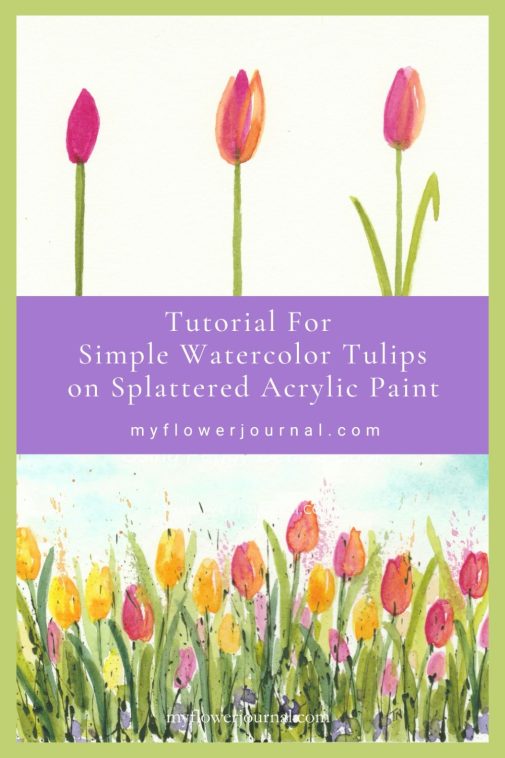 When you purchase through links on this site we may earn a commission at no extra cost to you. This helps us provide free content for you to enjoy.
Start by splattering paint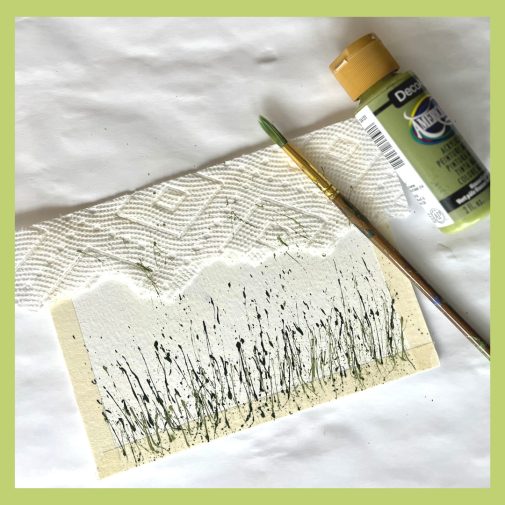 I start with a piece of watercolor paper with a border of masking tape that I splatter green acrylic paint on. You can learn how I do this here. After it is dry I do a light blue wash for the sky leaving plenty of white space for the clouds. After this dries its time to add flowers!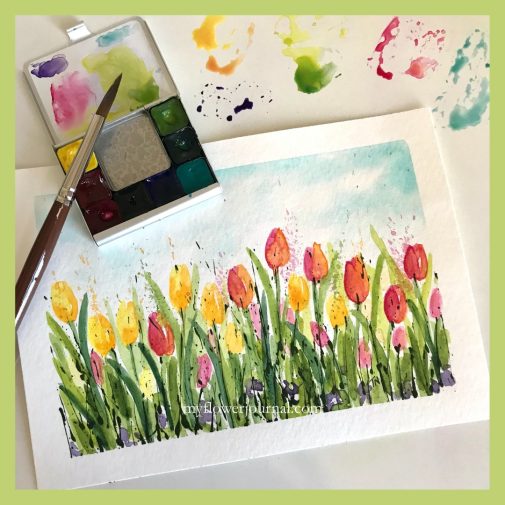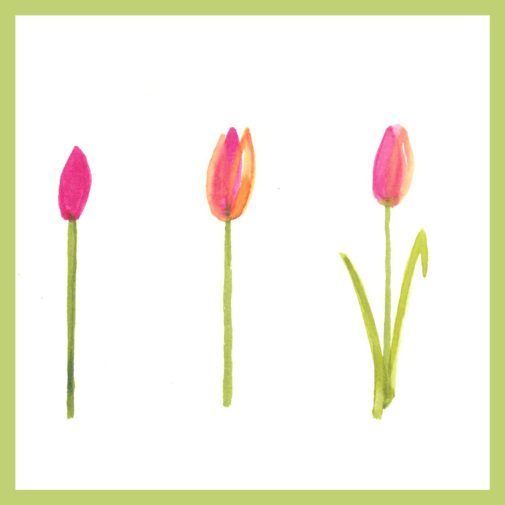 Easy Tulip Tutorial
I use the paint splatters for the stems. Sometimes it helps to add some green watercolor to make the stem heavier. (For this tutorial I painted watercolor stems.)
Paint a single petal in your choice of color like the example above.
While it is still wet add another petal overlapping the first. It can be in the same color or a different shade like my second example. If possible leave a little white paper showing through. The colors will blend. Don't mess with it too much, just let it do its thing. You can add another petal on the other side if you want. Your tulip can be finished or you can add step three.
When your first two or three petals are dry add a smaller lighter petal behind the main petals. This will give your tulip a more closed, round shape. Its good to do a variety of styles of tulips in your painting. Some more open like step two and others more closed like this last step.
Next add green leaves and darker green for the shadows. You can also add some very light simple tulip shapes for tulips in the background.
More watercolor tulip ideas
Here are some watercolor tulips I added to splattered acrylic paint on watercolor paper that will give you some ideas! They are all 4×6 inches on a piece of 5×7 watercolor paper. I put 1/2 inch masking tape around the edges of the paper before I splatter the paint to give it a nice white border when the tape is removed. All of these examples were created using Daniel Smith Watercolors. You can learn more about the supplies I use here.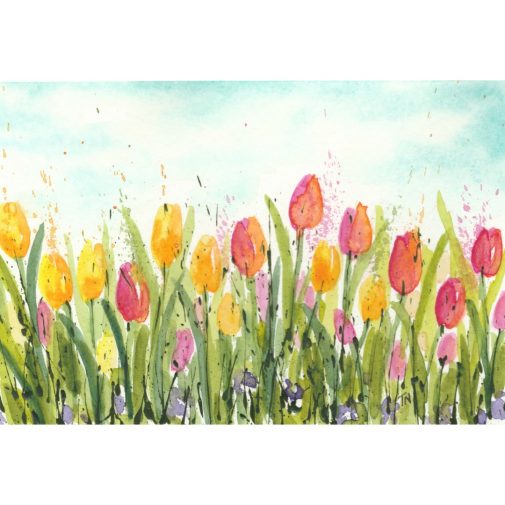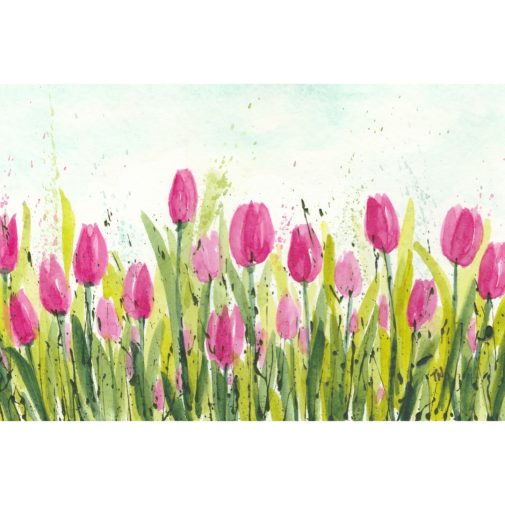 Tulips painted in acrylic
You can use a this same technique to paint tulips in acrylic. I used Golden Acrylics for this 5×7 inch painting on an Ampersand Gesso board.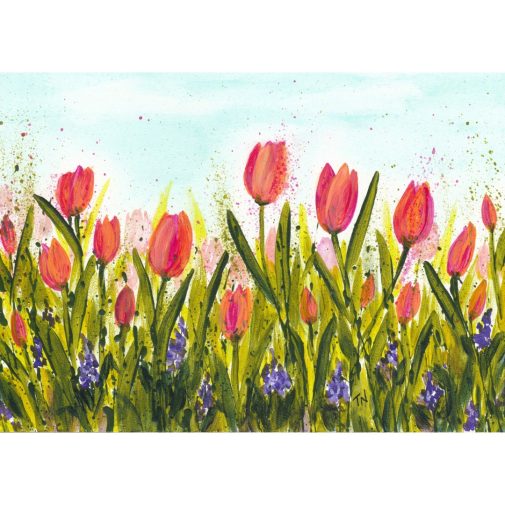 Take a look at my new website!
In August 2020 I started reading online to my grandchildren, who live hundreds of miles away. A few years and over a thousand books later we are still reading together on FaceTime. I created readaloudgrandma.com to help other grandparents that want to have a rewarding experience reading aloud to children they love!