A white gel pen can work like magic on a finished watercolor when you need a few highlights. Traditionally when working in watercolors you leave the white of the paper showing when you have a white object or highlights. Sometimes when you paint with watercolor things don't go as planned and the white space you planned to leave disappears. That is when a white gel pen is a great tool to have!

My Favorite White Gel Pen
I have tried many different white gel pens, but have found the Uni-ball Signo white gel pen to be my favorite. Other brands of gel pens seem to dry out or quit working when they aren't used very often. I can usually count on the Uni-ball Signo to work every time I need it.
White Highlights
When you just need a touch of white or highlight a gel pen can be an easy way to get the look you want.
I was happy with how these watercolor flowers on splattered acrylic paint turned out, but wanted a few more white highlights.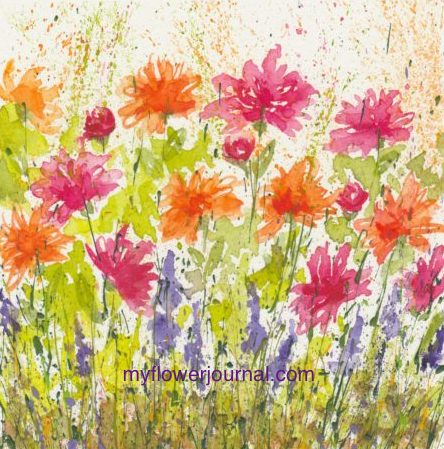 So I added a few lines with my white gel pen. Its subtle, but it gives it a little more sparkle.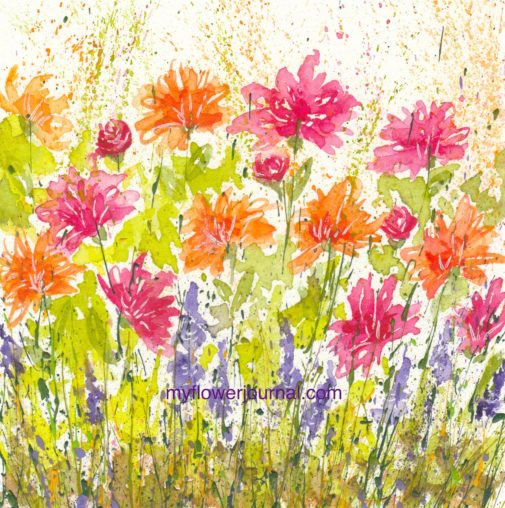 5×5 watercolor on splattered acrylic paint
Here I used my white Uni-ball Signo Gel Pen to add some of the needles to this Prickly Pear Watercolor painting.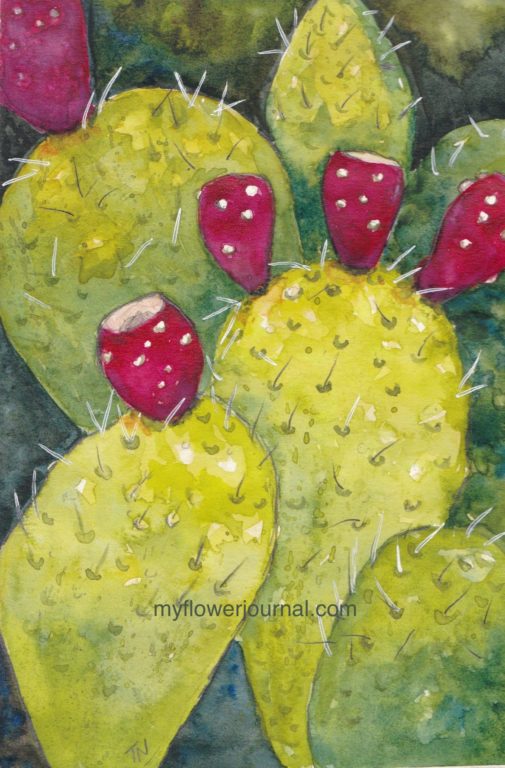 5×7 watercolor
In this painting I used my white gel pen very lightly to add detail to the windows of the cottage and some white flowers and highlights in the garden.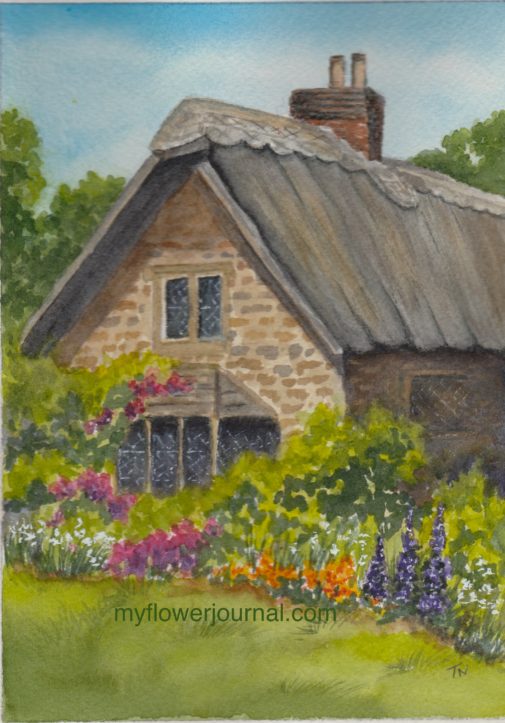 5×7 watercolor
Next time you need a little more white in your watercolor painting try using a white gel pen to add a nice finishing touch.
As an Amazon Associate I earn from qualifying purchases. Many posts on my site contain Amazon affiliate links. I only share products I use and like. I make a small commission if you make a purchase through these links. I helps keep My Flower Journal running at no extra cost to you!