This fall I decided to turn a pumpkin into a planter and make a miniature garden. My pumpkin garden was simple to make and I only used a few supplies. The large mushroom in the back I made from the pumpkin stem and part of  a small squash. I also added some succulents, moss and a couple ceramic mushrooms. The felt Wee Folk I made from a kit I bought from Salley Mavor years ago.
How to make a Wee Folk Pumpkin Garden:

1. Buy a pumpkin that has a good stem so you can use it to make a mushroom. I wish mine had been a little longer, but it worked.
2. Cut the top of your pumpkin off and clean it out Save the stem.
3. Fill it with dirt or sand.
4. You can make a mushroom using the pumpkin stem and a small gourd. Cut part of the gourd off and clean out the seeds inside. Stuff a wad of paper towel or tissue inside. Put hot glue on the paper towel wad and glued it to the stem.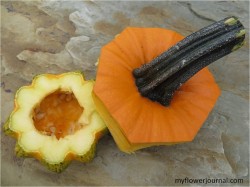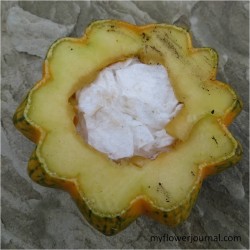 5. Place your stem/mushroom in your pumpkin pot. Cover the base with dirt.
6. Cover the dirt with moss.  I purchased a bag of moss at Michaels that had several different kinds of moss in it.
7. I added some succulents and a ceramic mushroom.  Its nice my daughter always has extra succulents to share when I need some. Succulent cuttings grow well in moss, but they need to be sprayed with a fine mist of water every few days especially if you live in a dry climate.
8. Adding the felt wee folk was the final touch. If you want to make some felt wee folk. Get a copy of Salley Mavor's book. It is one of my favorite craft books. I also love her new book. She shows how to bend and wrap pipe cleaners with embroidery floss to make the frame for her felt wee folk and flower fairies. Lots of embroidery tips and sewing instructions for their cute clothes are included.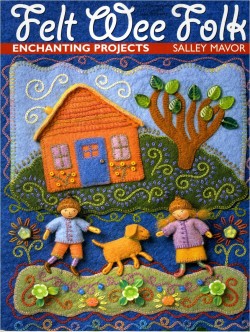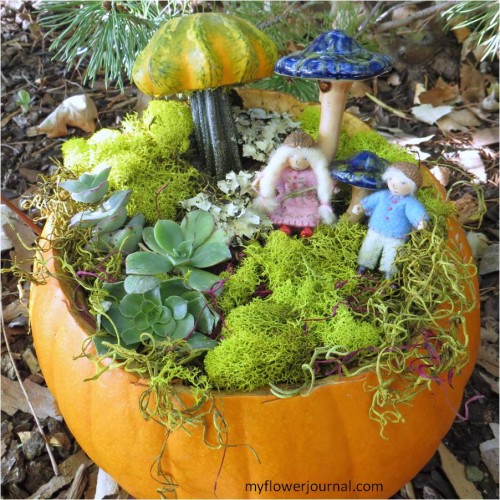 At first I thought I would keep my Wee Folk Pumpkin Garden on our front porch, but it turned out so cute I decided to use it as a fall decoration in my kitchen. The next day I noticed a few fruit flies near it. Outside it went! So its on our patio now where we can see it from our family room and kitchen. Its in a protected area that gets a lot of shade so it will last as long as possible. Next time I think I"ll use a craft pumpkin. Then I can keep it in the house and not attract fruit flies and it will last throughout the fall season!
I'll be sharing my Wee Folk Pumpkin Garden on: Tweak It Tuesday, Inspire Me Tuesday, The Scoop, Wow Us Wednesday, Amaze Me Monday, Whatever Goes Wednesday, Centerpiece Wednesday. Tutorials, Tips and Tidbits, Transformation Thursday, Inspiration Gallery, Feathered Nest Friday, Be Inspired Friday, Show and Tell Friday