I was looking through my books and found a book I had forgotten about. It was such a fun surprise to find Carmel's Fairy Tale Cottages by Mike Barton. It made me start thinking about Carmel-By-The-Sea and the short visit we made there a couple of years ago. Visiting  Carmel is like stepping into a storybook world. There are charming cottages, gardens, shops, art galleries and restaurants every where you look. In his book Mike Barton shares a brief history of Carmel and beautiful photos and details about the cottages, their doors and windows, chimneys and fireplaces, yards and fences and even a look inside some of them. This book is armchair travel at its best. Its an easy book to finish in one sitting because the photos draw you in and you don't want to put it down.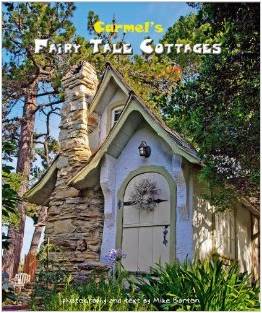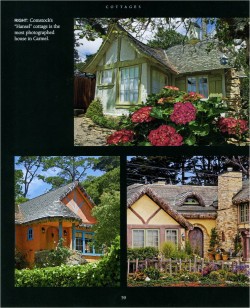 I did this 5×7 watercolor sketch of one of the cottages we saw.  Sunwise Turn and was designed and built by Hugh Comstock in 1929. Hugh Comstock built a number of homes in Carmel, 21 still exist today. His storybook architecture style helped shape Carmel's unique building style.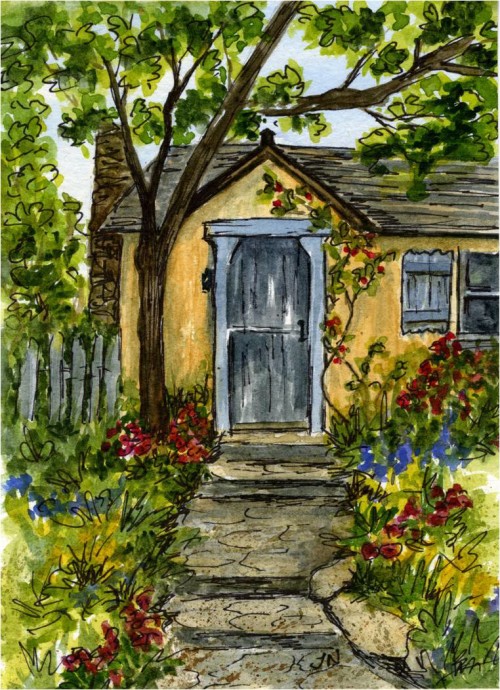 A couple of photos we took while we were in Carmel-by-the-Sea.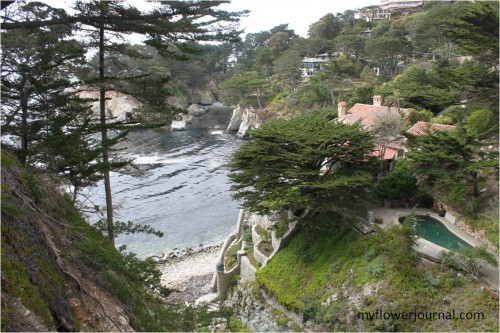 Another fun place to learn about Carmel-By-The-Sea  is a blog by Linda Hartong called Tales From Carmel.
As an Amazon Associate I earn from qualifying purchases. Many posts on my site contain Amazon affiliate links. I only share products I use and like. I make a small commission if you make a purchase through these links. I helps keep My Flower Journal running at no extra cost to you!
I'll be sharing Thinking About Carmel-By-The-Sea on :  Tweak It Tuesday,  Inspire Me Tuesday, The Scoop, Wow Us Wednesday, Whatever Goes Wednesday,  Tutorials, Tips and Tidbits, Be Inspired Friday, Inspiration Gallery, Paint Party Friday