A fresh layer of snow can turn a dry field of weeds into a beautiful winter scene. Here's a winter landscape with splattered acrylic paint on a watercolor background I created and a tutorial showing how I made it.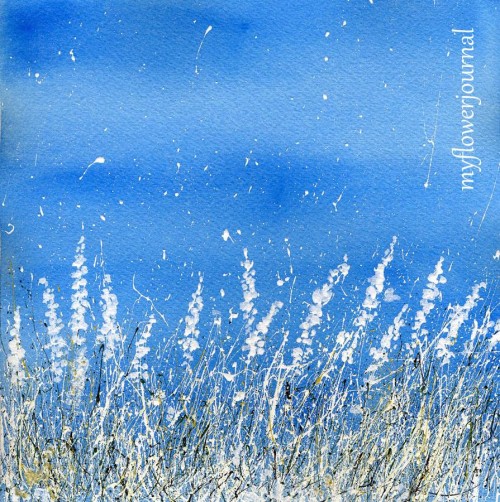 I started with a 9×9 piece of Watercolor Paper. I used masking tape around the outside edge making a 8×8 square for my painting. Then I did a dark blue *watercolor wash over the whole paper. Remember watercolor dries lighter so make sure it is a little darker than you want.
*After taking a watercolor class on Craftsy I now use the Daniel Smith Essentials Set (a limited palette) plus a few favorite colors for most of my watercolor projects, but there are times when its nice to premixed colors like the ones found in the Koi Watercolor set.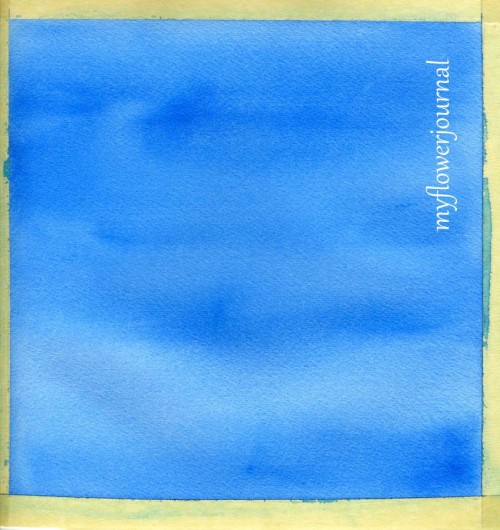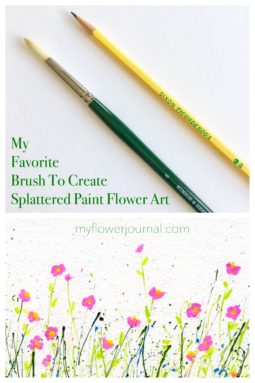 Use a size 4 round mixed media brush and load it with lots of white acrylic craft paint. Use the kind in the bottle not a tube. I have used a lot of different brands of fluid acrylic paints: inexpensive ones and the more expensiveGolden Fluid Acrylics. I really like the Martha Stewart Satin Paints. They are good quality and work well on a variety of surfaces. I like to use intense colors I can mix with white to get different shades. The white in this brand is called Wedding Cake. Flick the brush across your finger to splatter the paint. Lots of paint gives you long grass like splatters. If you get blobs of paint you don't want let them dry. After they are dry you can scratch them off with the tip of a sharp knife knife or use them as part of the dried flowers and weeds. You can learn more about my paint splatter techniques here and watch a video of me splattering paint here.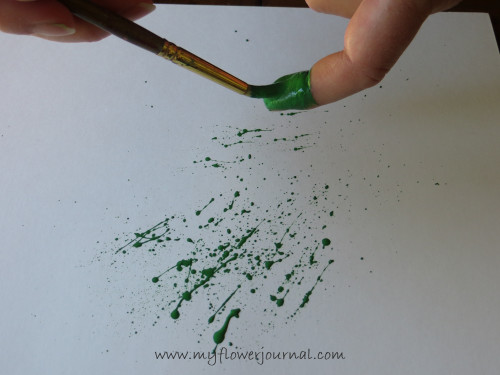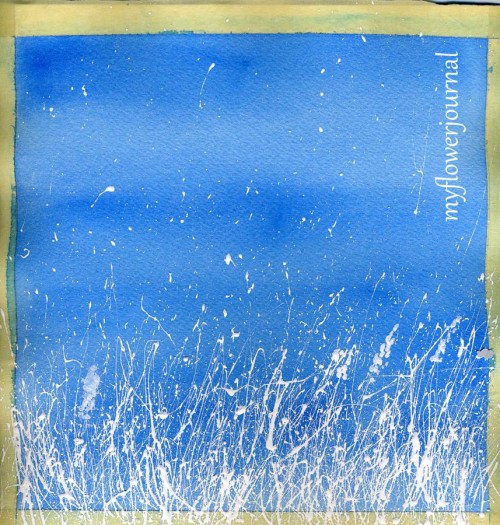 After the splatters dry add dabs of paint to create the look of dried weeds and wild flowers covered with snow.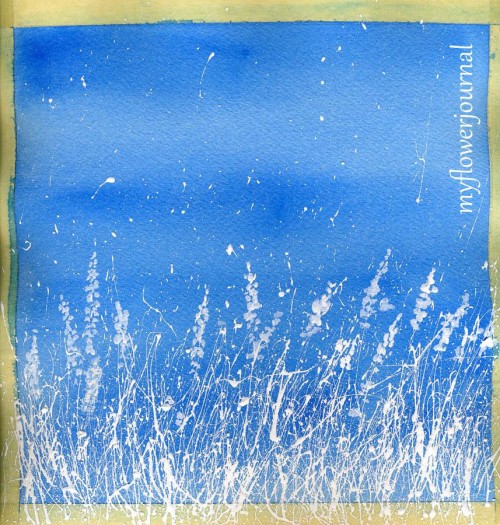 It looks pretty like this and could be finished, but I decided to add a little color so I splattered brown and dark green paint near the bottom of the painting. Then I splattered more white on top. I also added more white on the dried weeds covered with snow.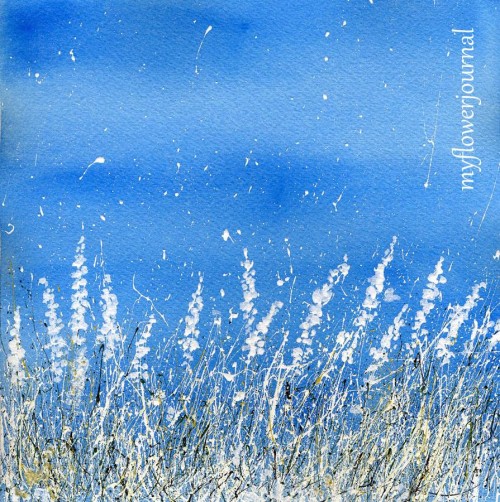 As an Amazon Associate I earn from qualifying purchases. Many posts on my site contain Amazon affiliate links. I only share products I use and like. I make a small commission if you make a purchase through these links. I helps keep My Flower Journal running at no extra cost to you!
Shared on French Country Cottage, My Romantic Home, Paint Party Friday