Learn how I turn paint splatters into flower art in  the 2014 July/August issue of the Cloth Paper Scissors Magazine.  You will find lots of inspiration in this issue for summer art projects including ideas from two of my favorite artists: Joanne Sharpe and Jacqueline Newbold. I hope you are having a great summer and finding the time to exercise your creativity and make something beautiful!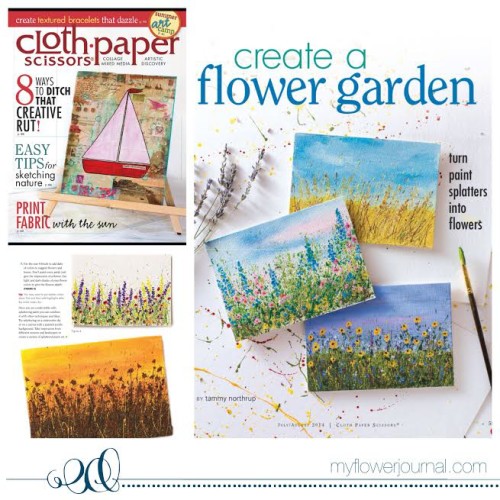 You can see the full article on Cloth Paper Scissors blog here.
This post may contain affiliate links.