Valentine conversation hearts add so much color to the month of February! Inspired by the bins of Valentine candy I saw at the grocery store I  made some pastel splattered  hearts for Valentines Day. They can be used to make cards, garlands or for other valentine creations.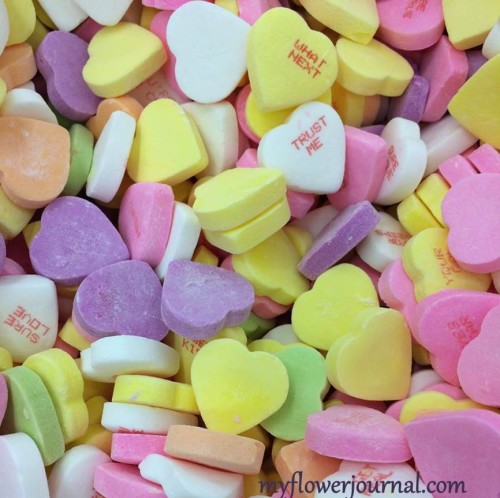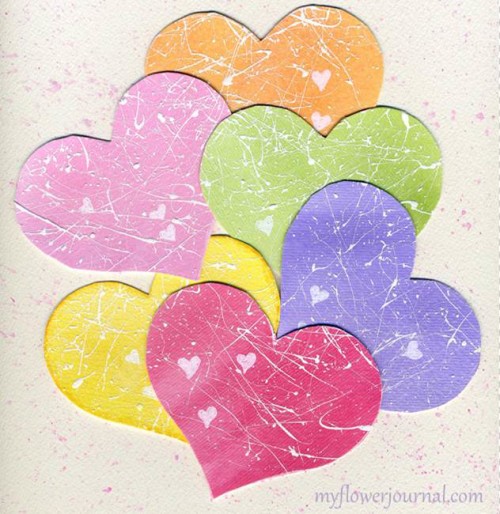 First I did some washes of watercolor on watercolor paper. You could skip this step and use pastel colored cardstock, but I like the texture and variation in color a watercolor wash gives.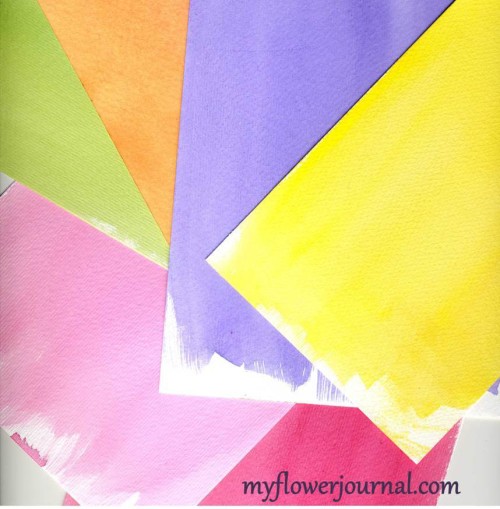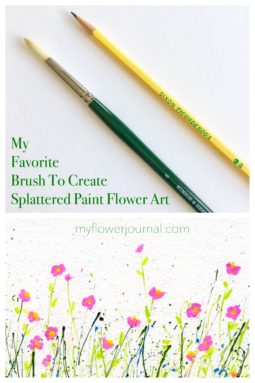 Use a size 8 round acrylic brush and splatter white acrylic craft paint on your paper. Use acrylic craft paint found in a bottle not a tube. Load your brush with lots of paint and flick it across your finger. You can see a video of how I splatter here. Turn your paper different directions so the splatters have a random feel to them. Here are some tips making a messy project like splatter painting easier to clean up.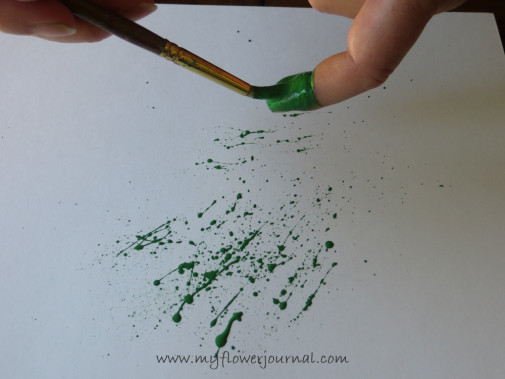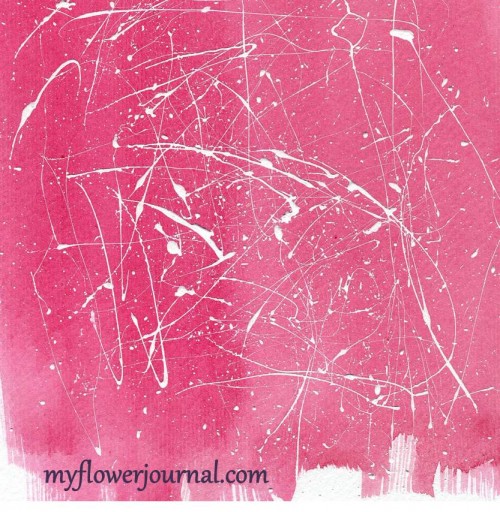 After the paint splatters dry use a heart shaped stencil or cookie cutter and trace hearts on your splattered paper.After you cut them out you can use a white gel pen or Sharpie paint pen to add some small white hearts.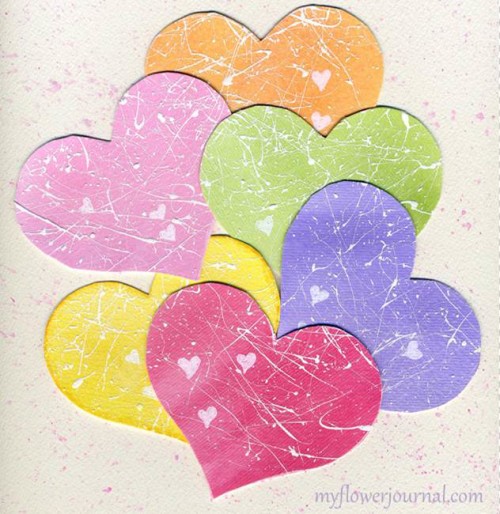 This post contains affiliate links.
FAQ and a video on how I splatter paint is found here.
Here are some more Valentine art ideas: Watercolor Hearts and Roses, Watercolor Heart and Flower Wreath, Splattered Paint Cards
I will be sharing this on Feathered Nest, Inspiration Gallery, Romantic Home, Paint Party Friday, Savvy Southern Style. A Stroll Thru Life, StoneGable, Tweak it Tuesday