I want to pay tribute to pansies! They add color to my garden every season of the year. I recently pulled out my summer annuals and planted a few pansies in the courtyard near our front door. Most people probably think of pansies as a spring flower, but this tough little flower can survive our cold Utah winters.  Depending on where they are planted and how cold our winter is I may be lucky enough to have a few blooms off and on during our coldest months. When it starts to warm up in the spring they'll be well established and ready to impress us with lots of colorful flowers. When our weather really warms up I'll transplant them to a shady spot in our back yard and plant summer annuals in their place.I have learned the hard way not to plant pansies where the deer can see them. They are a treat for the deer that come down from the foot hills and visit our neighborhood every winter.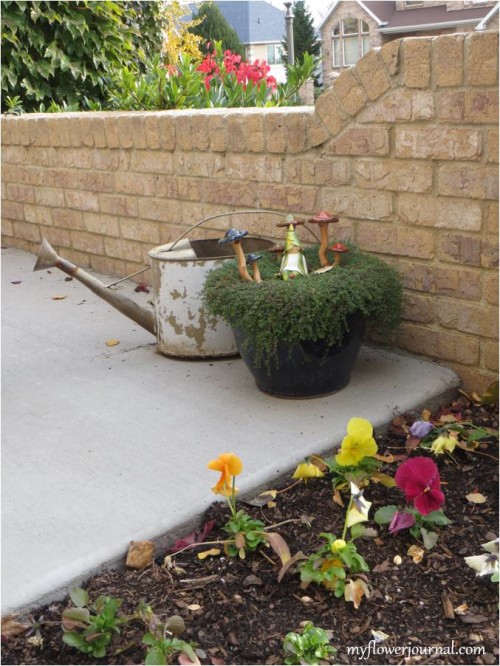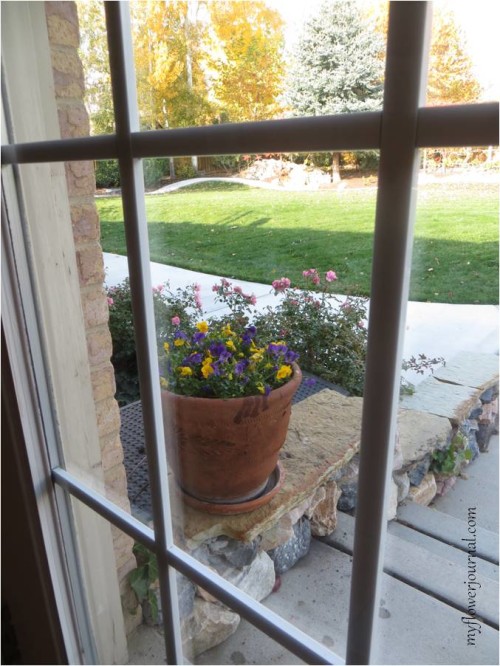 Planted in a pot on our patio I see them from our dining/ kitchen area. 
Pansies are an amazing flower. Not only are they tough enough to handle the cold they come in so many colors and varieties.You can't look at the face of a pansy and not feel a little happier.  Lucy Maude Montgomery said, "Nobody can keep on being angry if she looks into the heart of a pansy for a little while."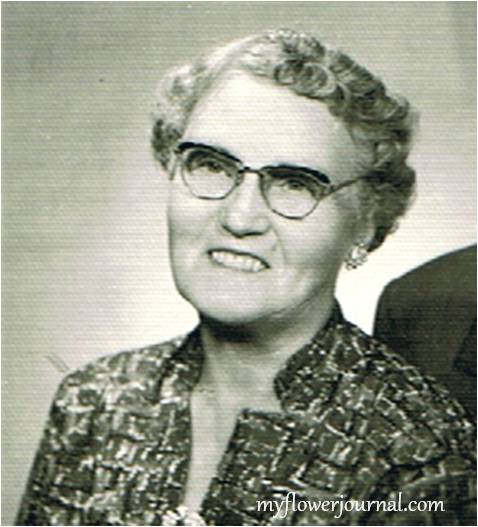 Pansies remind me of my great-grandmother. We lived near my great-grandparents when I was quite young and I remember visiting them often. My great-grandmother had pansies in her garden and she would let me pick one before we went home. I was probably around 5 at the time and it was a big decision to choose a favorite. My Great-Grandmother always loved flowers and was known for her beautiful garden. The Lilly of the Valley plants I have came from starts from her garden. I love having pansies in my garden for the memories they bring and the color they add all year long.
I'll be sharing Pansies in My Garden on :  Tweak It Tuesday,  Inspire Me Tuesday, Wow Us Wednesday, Whatever Goes Wednesday,  Tutorials, Tips and Tidbits, Be Inspired Friday,  Show and Tell Friday, Inspiration Gallery, Feathered Nest Friday