Our cold, gray Utah winter has left me longing for color and spring flowers. So I started looking through the photos I took last year and selected a few to use to create some water color paintings.

I painted away on 10 x 10 pieces of 300 lb watercolor paper. I wasn't completely happy with the results so I took a chance and tried something I have never done before. I pulled out my pastel paints (that I hadn't used in 20 years) and added a layer of pastel to my watercolor paintings. I loved the effect of the pastel on the rough watercolor paper surface! I thought I had invented a new idea, but I have since learned many pastel artists do a watercolor under painting then add layers of pastel. I did quite a few paintings, but these three are my favorite and now hang framed  in my kitchen.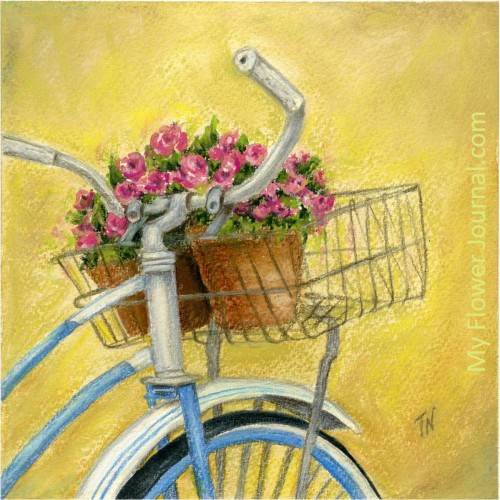 Flower Basket Bike from a photo I took during the 2012 Hidden Garden Tour held in June in Utah County.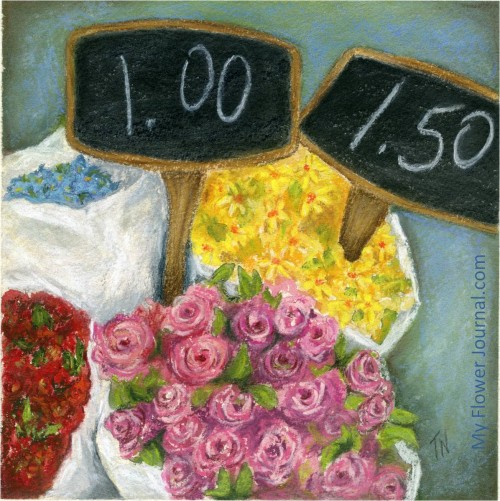 NYC Flower Market from a photo I took on trip to New York with my daughter. We loved walking the streets of the flower district.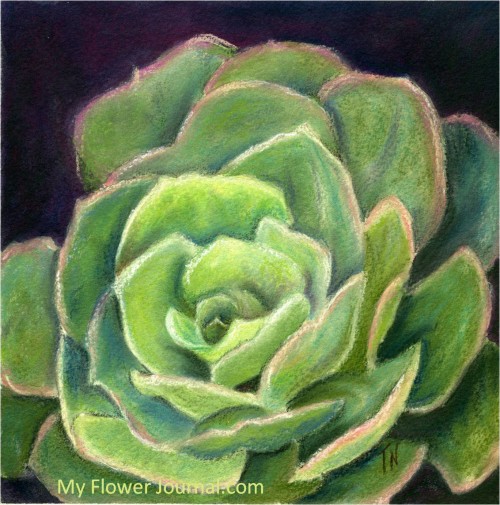 I love succulents that look like flowers. This succulent painting was inspired by the succulent photos my daughter takes.
You can see her photos on her website: Succulents and Sunshine.
As an Amazon Associate I earn from qualifying purchases. Many posts on my site contain Amazon affiliate links. I only share products I use and like. I make a small commission if you make a purchase through these links. I helps keep My Flower Journal running at no extra cost to you!
Shared on Wow Us Wednesday, Paint Party Friday, Romantic Home, Brag About It