I love growing Zinnias in my garden. With their long straight stems they are a great flower to cut and put in bouquets. Zinnias are durable and can outlast other flowers in a bouquet. The more you cut them the more they grow. Zinnias can also handle our hot Utah summers. I planted a few different varieties in my garden this spring. I started the seeds indoors near a sunny window about the middle of April. I planted them in my cutting garden around May 15.  This year I tried a new variety called Zinnia Envy. It's a pretty lime green color and I think it steals the show in the garden and in any arrangement.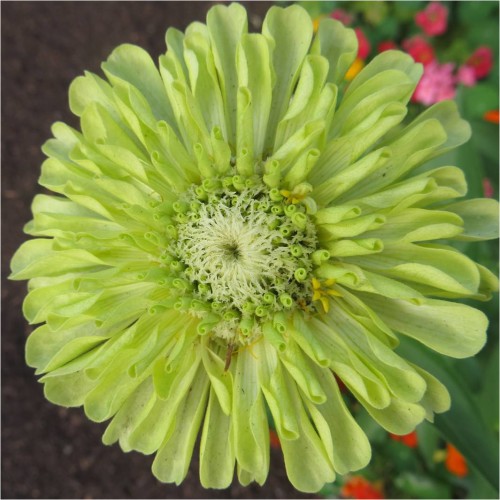 Zinnia Envy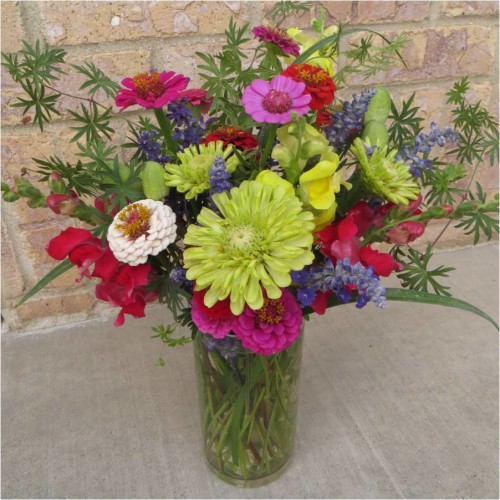 Zinnia Envy is the focal point in this bouquet with Zinnias, Salvia and Snapdragons. I used hardy Geranium leaves and Day Lily Leaves for filler.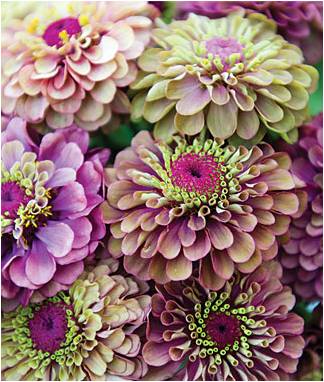 Zinnia Queen Red Lime Photo from Burpee Seed.
Next year I plan to grow more Zinnias in my garden . I want to try Zinnia Queen Red Lime. I love the unique color combination and vintage look. Wouldn't it look stunning combined with Zinnia Envy. This summer isn't even over  and I am already planning next year's garden!
Sharing on Make It Pretty Monday, Inspire Me Tuesday, Garden Appreciation Society, Brag About It Tuesday, Tuesday Garden Party, Wow Us Wednesday, Two Girls and a Party,  Cottage Garden Party, Fertilizer Friday, Amaze Me Monday