While we were visiting Alaska a few months ago I learned that Alaska's state flower is the Forget-Me-Not. This beautiful flower symbolizes enduring love. In 15th-century Germany, it was said that whoever wore the little flower would not be forgotten by their lovers.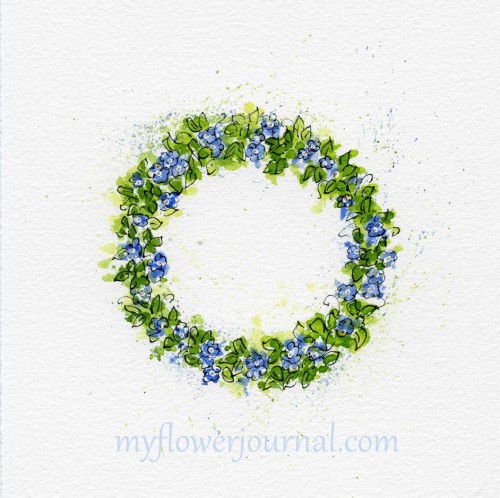 When you purchase through links on this site we may earn a commission at no extra cost to you. This helps us provide free content for you to enjoy.
Legend has it that in medieval times, a knight and his lady were walking near the side of a river. He picked a bouquet of flowers for his love, but because of his heavy armor he fell into the river. As he was drowning he threw the flowers to his lady and shouted "Forget-me-not."
Inspired by this small blue flower I created a watercolor flower wreath and a splattered paint garden scene. Both of these projects are easy to do and don't require any drawing skills. You can follow a step by step tutorial to create a watercolor flower wreath here.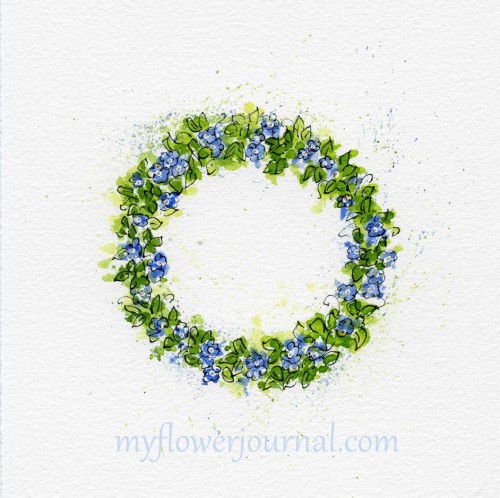 To paint the wreath you will need:
Watercolors: I like to use the Daniel Smith Essentials Set (a limited palette) plus a few favorite colors for most of my watercolor projects, but there are times when its nice to premixed colors like the ones found in the Koi Watercolor set.
A black extra fine permanent pen
Splattered Paint with Forget-Me-Not Flowers added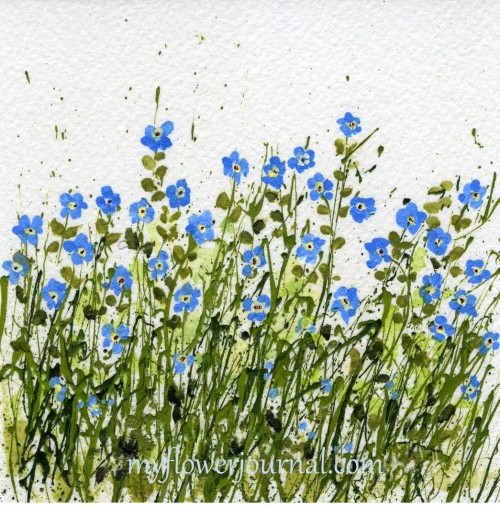 I share lots of splatter paint flower art and tutorials here. You can follow those to create the art above.
Supplies needed:
You can learn more about the type of paint and colors I use and watch a video of me splattering paint here.
Here's a quote about Forget-Me-Nots I love: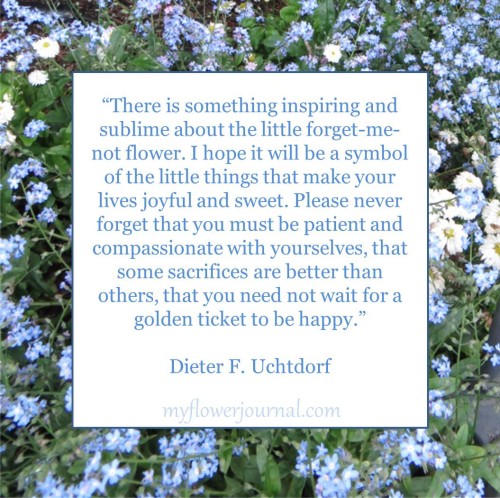 You can right click and save this quote to print for your own personal use.
Forget Me Not by Dieter F. Uchtdorf
You can read more about Dieter F. Uchtdorf and where this inspiring quote came from here.

Take a look at my new website!
In August 2020 I started reading online to my grandchildren, who live hundreds of miles away. A few years and over a thousand books later we are still reading together on FaceTime. I created readaloudgrandma.com to help other grandparents that want to have a rewarding experience reading aloud to children they love!