A flower market is such a fun discovery whether you are traveling far or near home. When we were in Rome a few years ago we found a flower market as we wandered the city. Buckets and crates of fresh flowers were under the shade of large umbrellas. I wish we could have taken more than just photos home with us.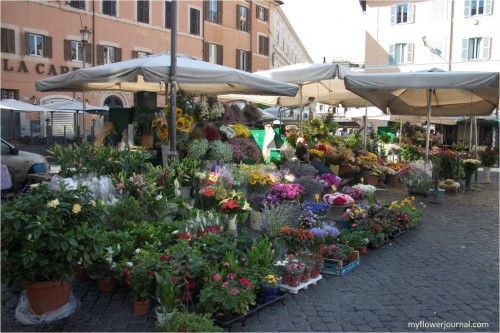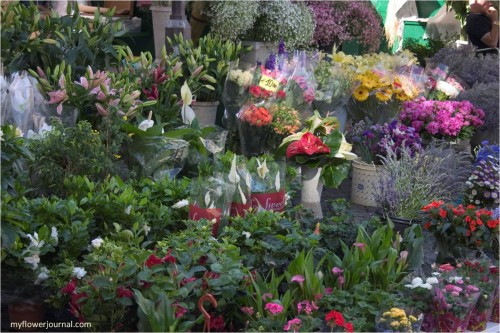 A couple of years ago my daughter and I went to NYC with my sister-in-law and niece. For me one of the highlights of that trip was walking down 28th street between 6th and 7th avenue. Here we found wholesale shops with fresh cut flowers, tropical plants, topiaries, floral supplies, baskets, pottery and more. Some shops had large walk in coolers where they kept buckets of fresh cut flowers. Others brought their plants outside and we felt like we were walking in garden as we went down the street.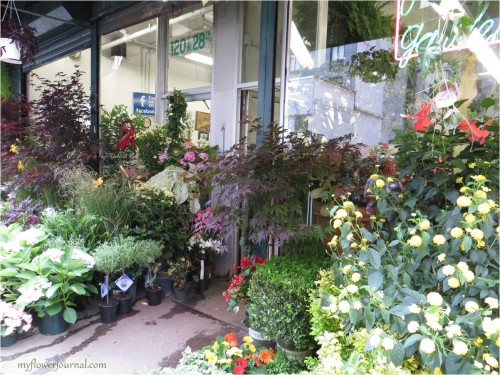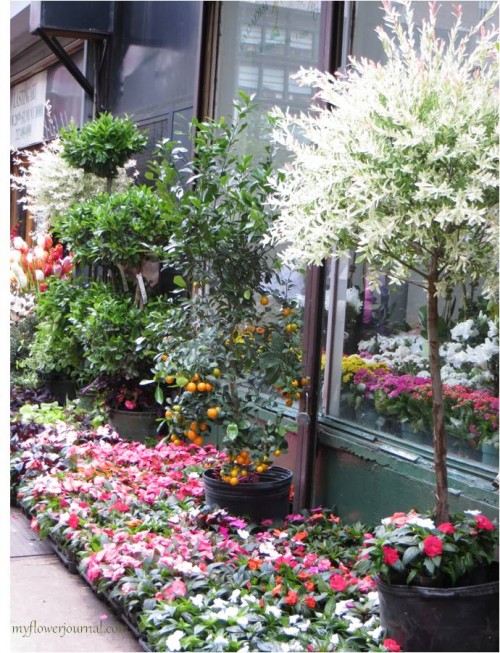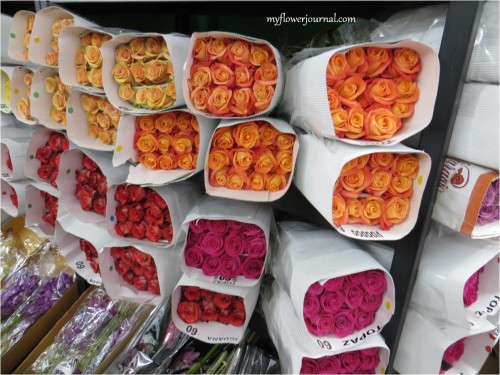 This is a painting I did inspired by the my photos I took in NYC on 28th street. It is pastel over a watercolor under painting on 300 lb watercolor paper.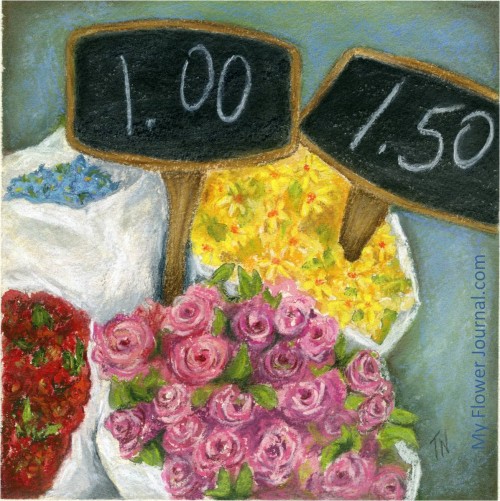 Since trips to Rome and NYC don't come very often I have learned to appreciate flower market discoveries closer to home. One of my favorites (don't laugh) is Costco. I can't even make a quick trip to Costco with stopping to admire the flowers for sale. If I can't think of a good reason to buy some I pull my phone out and take a few pictures. Someday these photos might be the inspiration I need for a painting. The bouquets of tulips in the spring are some of my favorites. Lately I've been fascinated by the bouquets of roses and the variety of colors they have. When our Utah weather is too cold for flowers to bloom I look forward to my visits to the Costco flower market even more.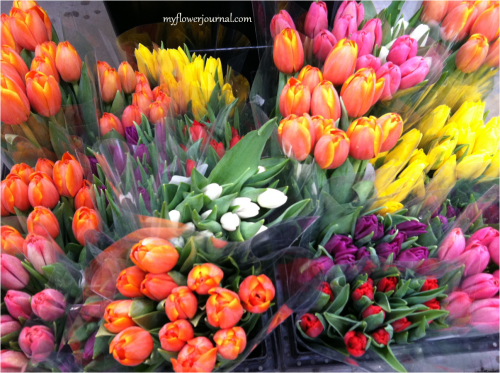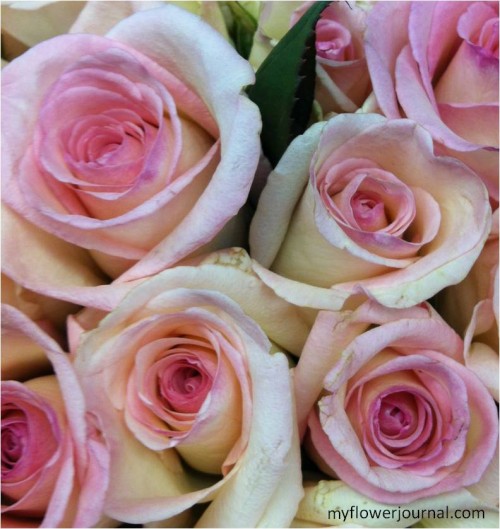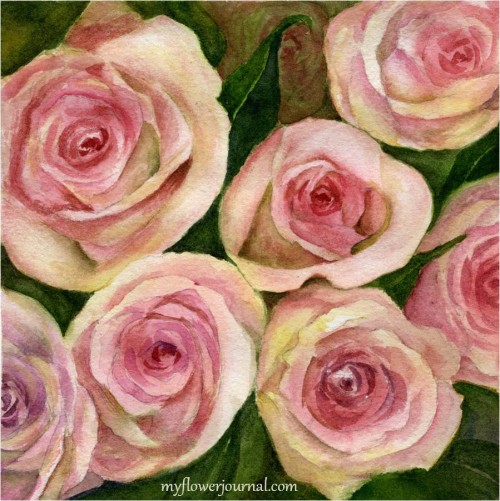 6×6 inch watercolor of pink roses on 140 lb watercolor paper
Flowers add so much beauty to every day life. It doesn't matter if I'm in Rome, NYC or the nearest Costco just seeing lots of colorful, fresh flower bouquets lifts my spirits.
I would love to hear about any flower markets you have discovered so I can add them to my travel wish list!
I'll be sharing Flower Market Discoveries on :  Tweak It Tuesday,  Inspire Me Tuesday, The Scoop, Wow Us Wednesday, Whatever Goes Wednesday,  Be Inspired Friday,  Show and Tell Friday, Inspiration Gallery, Feathered Nest Friday, Paint Party Friday