There are so many things you can do with bubble painting. The texture it creates adds variety to so many types of art. I have some fall botanical bubble art ideas to show you: leaves, mushrooms and a gourd!  According to Anthropologies blog mushrooms are popping up in their store window displays right now. You know what that means-mushrooms will be trendy this fall!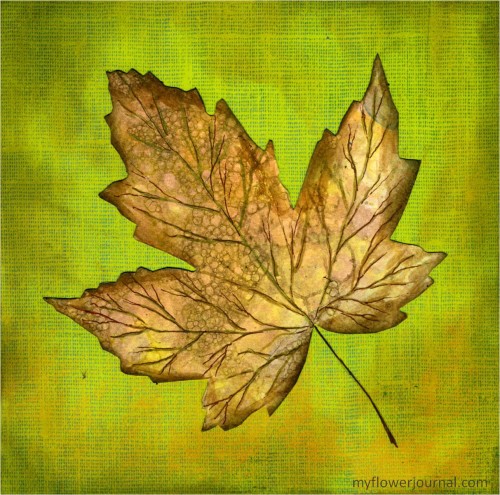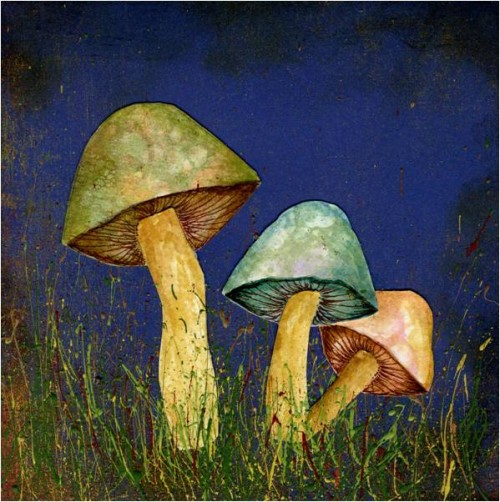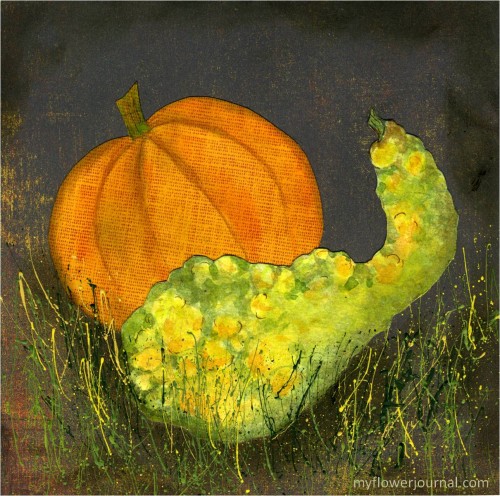 When I showed you how to do Bubble Painting Flower Art I made bubbles by mixing water and dish soap. This time I used bubble solution kids blow bubbles with. Both work just fine. Use what is easiest for you. You will need: 140# watercolor paper, acrylic paint, bubble solution, straws, plastic cups, paper towel.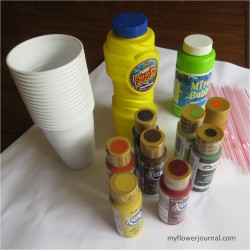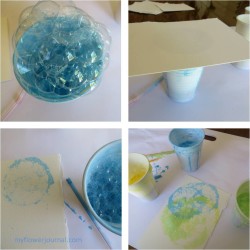 Pour about half a cup of bubbles in a plastic cup. Add several squirts of acrylic paint. Mix it well. Use a straw to blow bubbles until they come over the top of the cup. Place a piece of watercolor paper on top of the cup popping the bubbles. Continue to do this combining colors to make interesting backgrounds. Do more than you think you'll need. Its hard to know what ones will be your favorite and work best for your project. I like to use 140# Watercolor Paper. It takes the paint well and you can cut shapes out of it.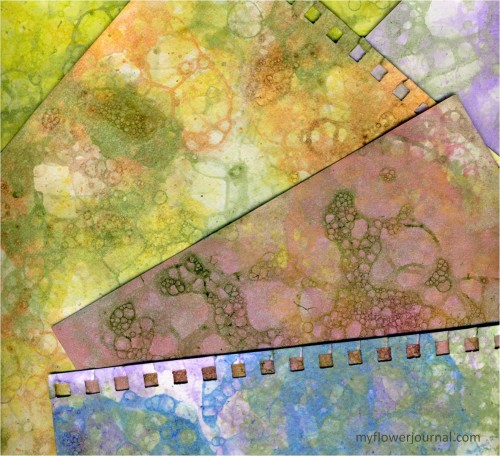 Some of the backgrounds I created.
Fall leaves look so realistic cut out of bubble painted backgrounds. Trace around a real leaf and cut it out. Add the veins on the leaf with a marker or watercolor paint. Darken the edges of the leaf with watercolor or Tim Holtz distressing ink.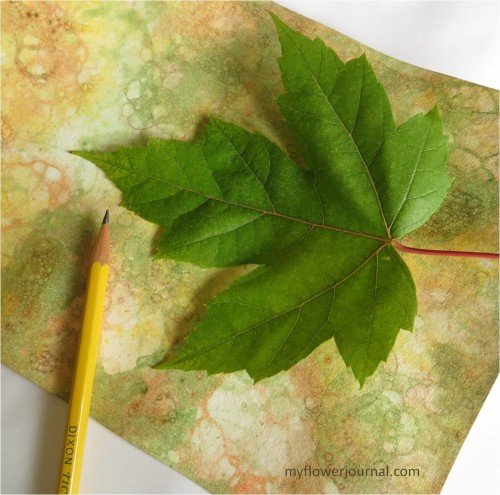 Look for a gourd or squash shape in your bubble painted background and outline it in pencil. Its like looking for pictures in clouds. Its amazing what you can see when you start looking and use your imagination. You can also just draw a gourd or squash shape.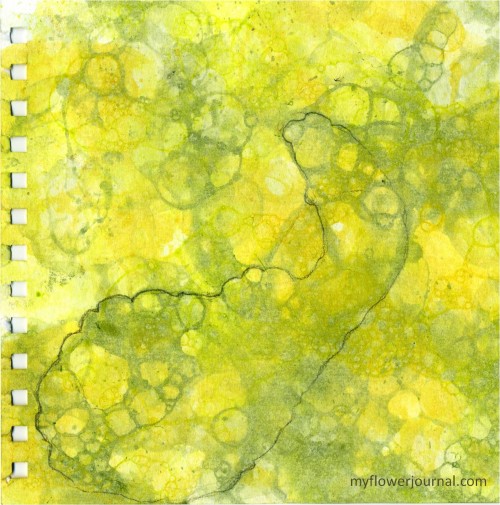 Use watercolor to add some shadows and darken areas that need more color. Don't put too much paint on covering the bubble texture.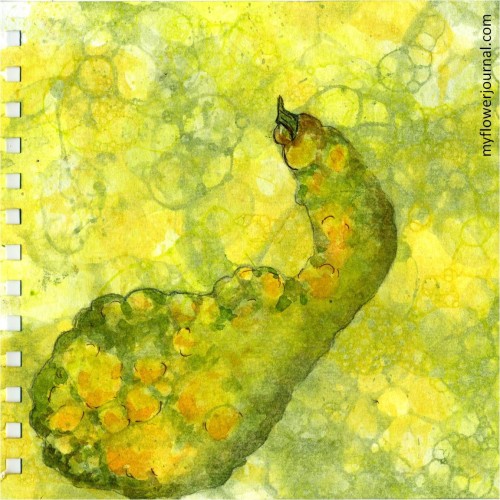 For the mushrooms I drew a sketch of what I wanted the finished piece to look like. Then I cut out the mushrooms and used them as a pattern, tracing the shapes on the bubble background. I traced the stems on watercolor paper and painted them with watercolor. I darkened the edges and added some shadows underneath with watercolor and line detail with an extra fine sharpie.  I cut them out and glued them onto the background paper. To finish I added some splatter painting and darkened the edges of the paper with the Tim Holtz  distressing ink.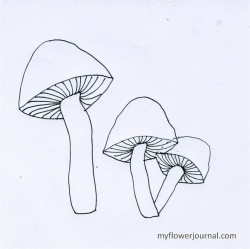 You can download and use my mushroom sketch for a pattern or look for ideas on google.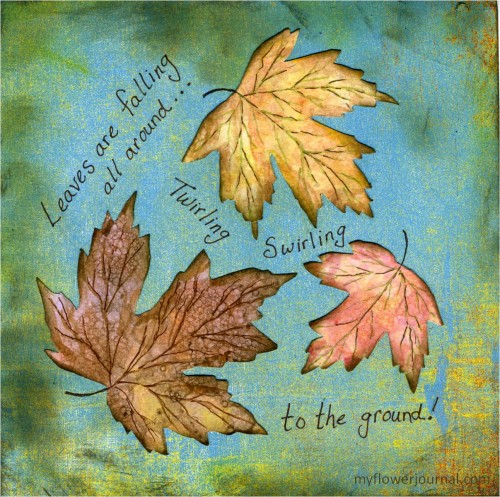 8×8 Fall Leaves Journal Page -Look at the beautiful bubble painting texture in the leaves!
As an Amazon Associate I earn from qualifying purchases. Many posts on my site contain Amazon affiliate links. I only share products I use and like. I make a small commission if you make a purchase through these links. I helps keep My Flower Journal running at no extra cost to you!
I will be sharing my Fall Botanical Bubble Art on: Inspire Me Tuesday, Tweak It Tuesday, Amaze Me Monday, The Scoop, Wow Us Wednesday, Whatever Goes Wednesday, Tutorials Tips and Tidbits, I Gotta Create, Fall Categorically Crafting, Transformation Thursday, Share Your Cup Thursday, Be Inspired Friday, Feathered Nest Friday, Show and Tell Friday, Inspiration Gallery, Paint Party Friday, Art Journal Everyday, Mad in Crafts, Make It Pretty Monday, Finding the Pretty and Delicious, Pinning For Play, Artists in Blogland