Painted shoes are a  summer craft that's fun for all ages. This is what you need: your favorite kids, a pair of white canvas shoes, black extra fine tip sharpie makers and regular sharpie markers in lots and lots of colors. If you want to go the extra mile have some music playing and plenty of otter pops and ice cream.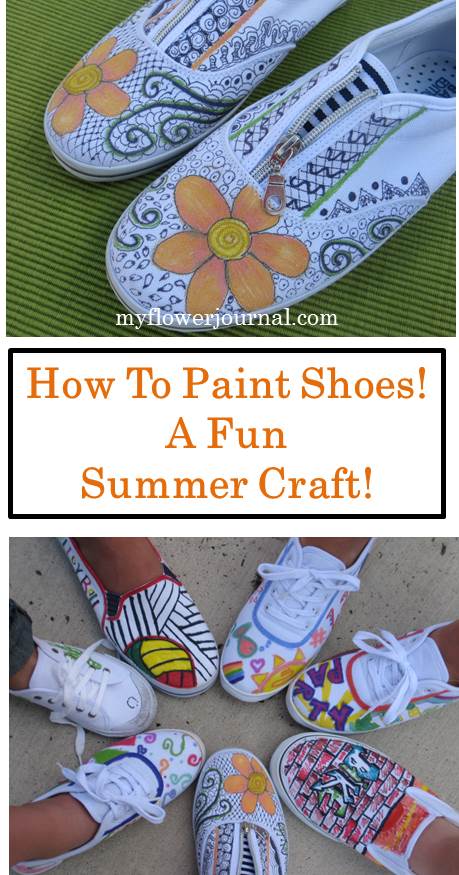 Since I wanted flowers to be the focal point on my shoes I drew those on first with an extra fine black sharpie. You could use a pencil first then go over it with the sharpie. Then I started to add my background designs zentangle style. You can learn all about zentangle and find lots of design ideas on the internet. I really like these two books: Zenspirations and Zentangle 2. The first one even has some fun flower designs.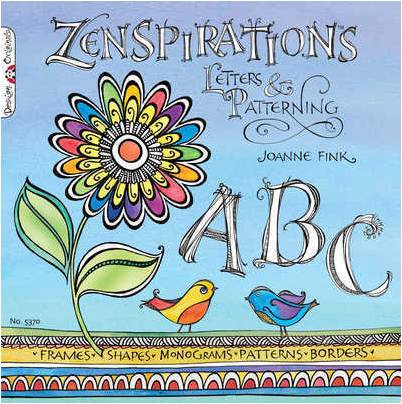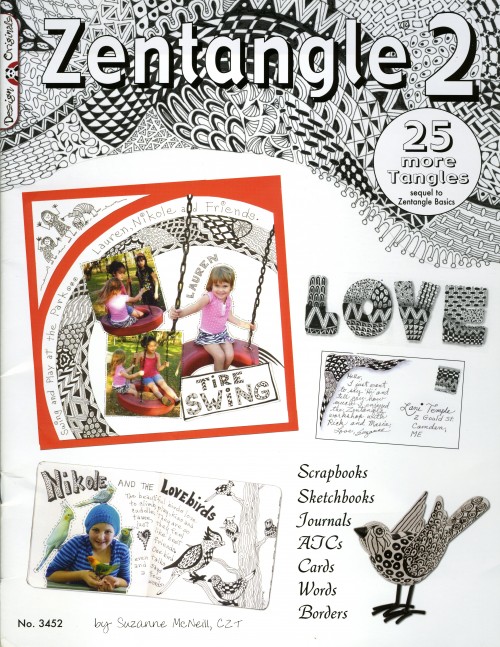 This project can take a while.  If your slow like me you may not have time to fill both shoes with designs so start at the front and work back. Do a little on each shoe instead of trying to finish one shoe before you start on the second one. After your happy with your design you can add all the color you want!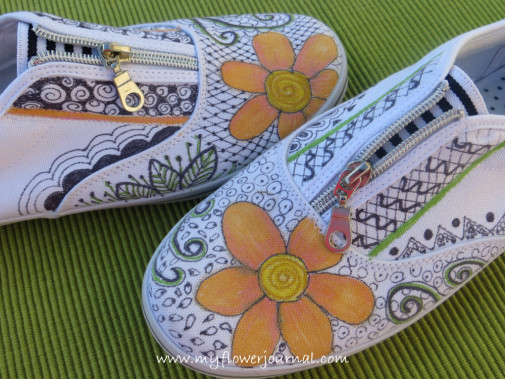 Look at what some of my favorite kids created!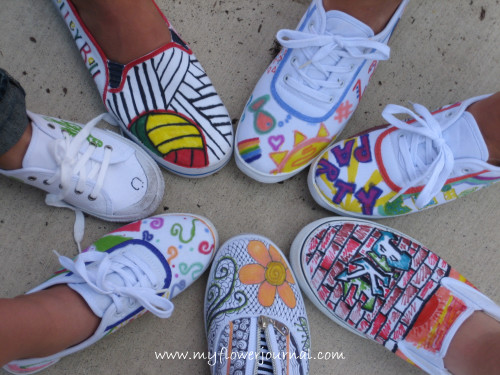 Hope you put painted shoes on your list of summer crafts to do!
As an Amazon Associate I earn from qualifying purchases. Many posts on my site contain Amazon affiliate links. I only share products I use and like. I make a small commission if you make a purchase through these links. I helps keep My Flower Journal running at no extra cost to you!
Shared on Tweak it Tuesday, Wow us Wednesday, Whatever Goes Wednesday,Summertime Categorically Crafting Party, Summer Bucket List, Two Girls and A Party, Submarine Sunday,  I Gotta Create,  Brag About It Tuesday, Craftberry Bush, Inspire Me Tuesday, Craft-O-Maniac, Inspire us Thursday                                                                           So You Think Your Crafty, Making the World Cuter, Create It Thursday, Showcase Your Talent Thursday, Make It Yourself Monday, Finding the Pretty and Delicious, Great Idea Thursday, The Weekly Creative, Pin Me Linky Party, Pinterest Party, Amaze Me Monday, Pin It Tuesday, Pinterest Power Party, The Scoop